This month's book list is of top picks from the Gecko Press shelves to help with your gift buying this Christmas.
We often get asked for recommendations for a particular age of a child so the following list is broken up by age with our recommendations of tried-and-true and new releases.
If you'd like a specific recommendation for someone on your list you can always email us—tell us the age of the child, a word to describe them, and a book you know they like—and we'll reply with a Gecko Press book we think they will love.
---
Board Books (0–2-year-olds)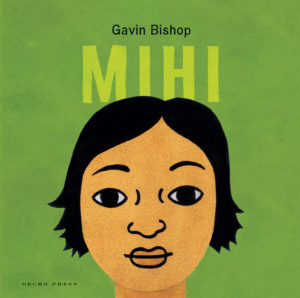 Mihi is a beautiful baby book that introduces ideas of me and my place in the world in the shape of a simple mihi or pepeha.
"Mihi is a taonga, a treasure for all New Zealand families." Trevor Agnew, The Source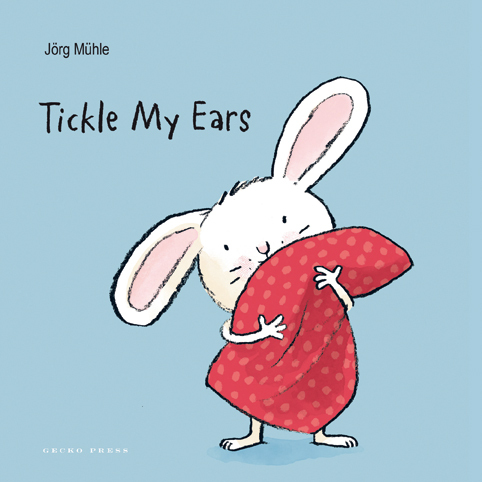 Tickle My Ears is a sweet and simple interactive board book that offers a charming new bedtime ritual.
"Just irresistible. Who doesn't want a book that teaches a child how to put someone–one's self, obviously–to bed?" School Library Journal, Top 100 Board Books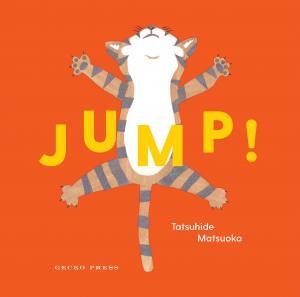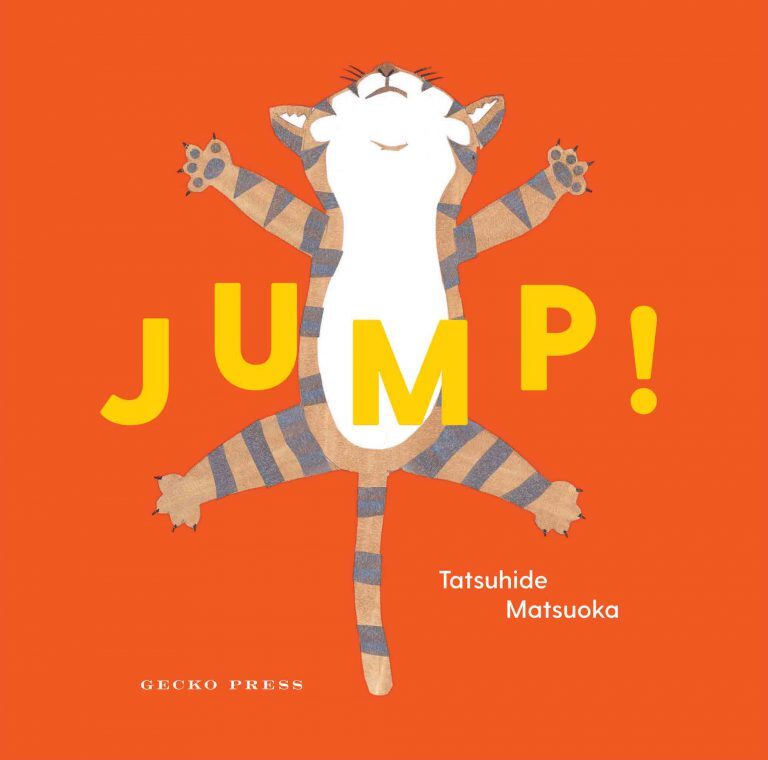 Jump! is a joyful jumping board book to share with babies and toddlers.
"There is a real sense of movement for each animal (even the snail!)…and the sturdy book will withstand little hands for a good while. Perfect for every readers' bookshelf!" Nayu's Reading Corner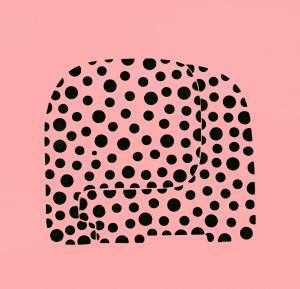 Aleph is a funky large-format wordless first book for babies of basic and familiar shapes moving on to a wider world of story and wonder.
"This is gold and will have that baby in your lap making those wide-eyed "ooh" faces, as synapses fire happily in their brain." Kirkus Reviews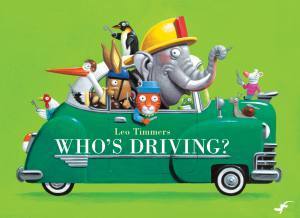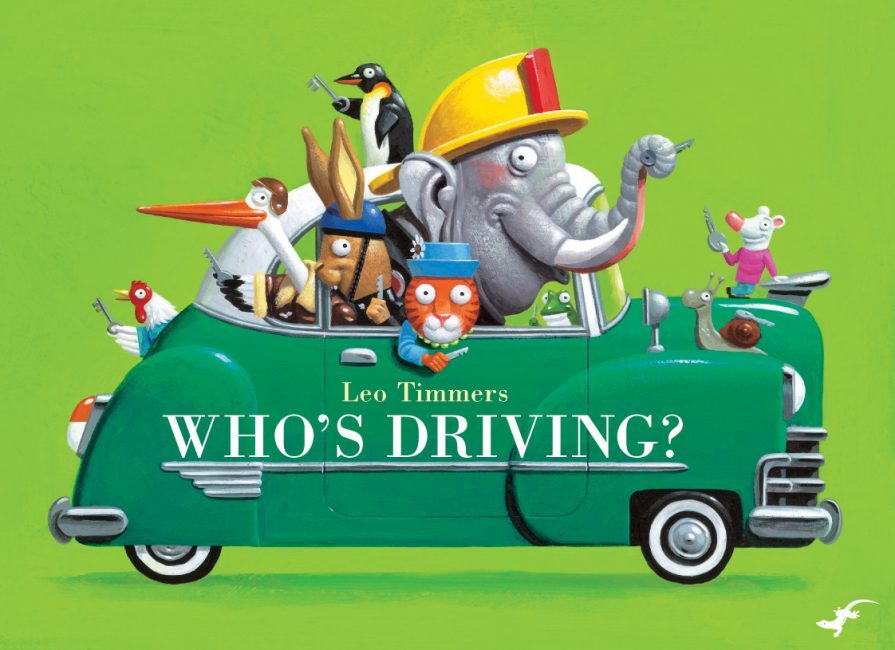 Who's Driving? is a new play on the fable of the hare and the tortoise for drivers of all ages.
"Precisely the kind of thing that toddlers love to do. They want bright colours, they want animals, they want sounds that they can imitate and questions that they can answer…it's very clever." Kate De Goldi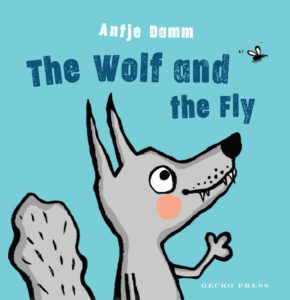 The Wolf and The Fly is a delightful guessing, memory, observation and naming game in which one toy after another disappears—temporarily—into the mouth of the hungry little wolf.
"A story book and a guessing game that both the child and their reader can engage with—changing the story if they wish—every time they share it." Armadillo Magazine
See all the books for 0–2-year-olds on our website
---
Picture Books (3–4-year-olds)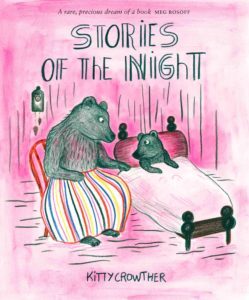 Stories of the Night is a modern fairy tale bedtime book set in the magical illustrated world.
"A blissful release into the world of wonder. I would like to give this book as a gift to every child, every person in my life. This magical totem of a book bursts with beauty, absurdity, generosity and the surprise of the natural world." The New York Times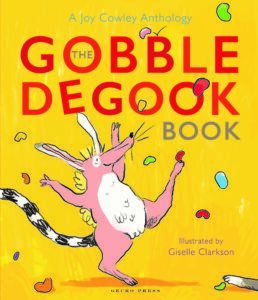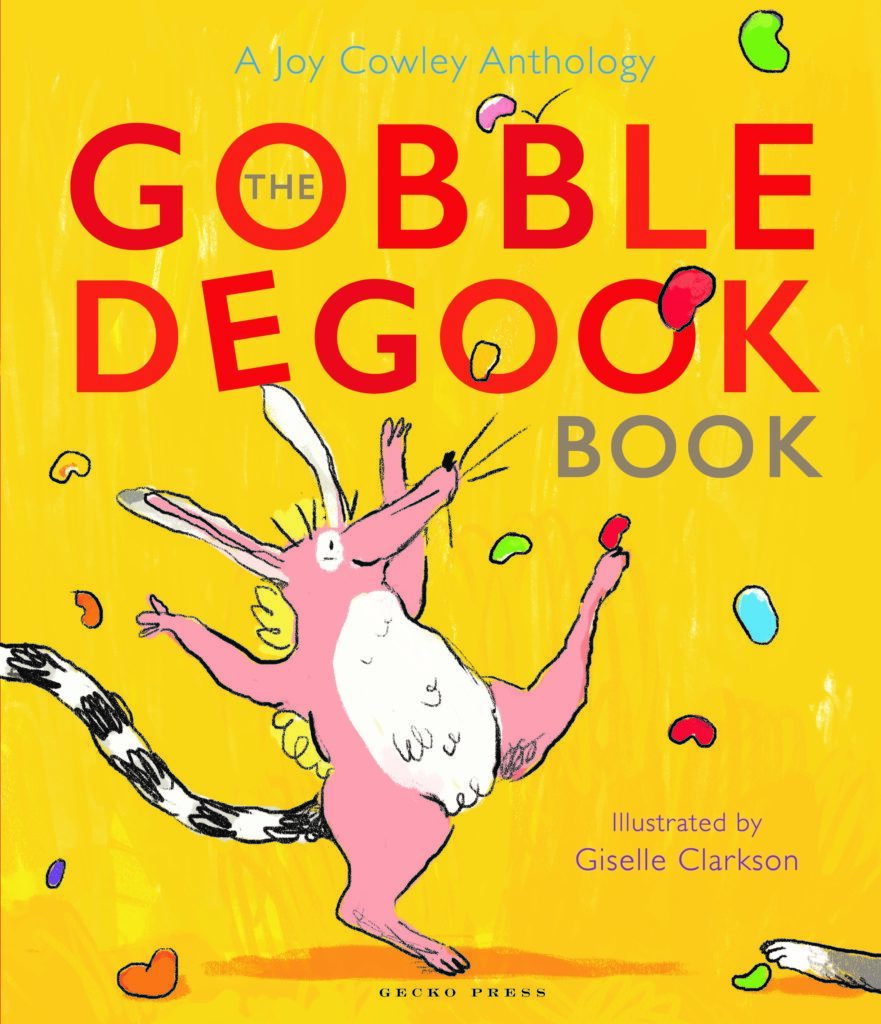 The Gobbledegook Book is an anthology of Joy Cowley's favourite stories, poems and nonsense rhymes collected and re-illustrated in a hardback gift volume for the family to treasure.
"The kind of book that will be passed down generations of a family – timeless, joyous and heavy with memories." NZ Book Lovers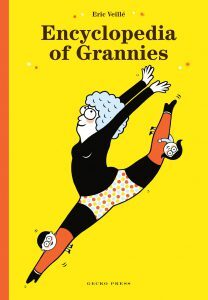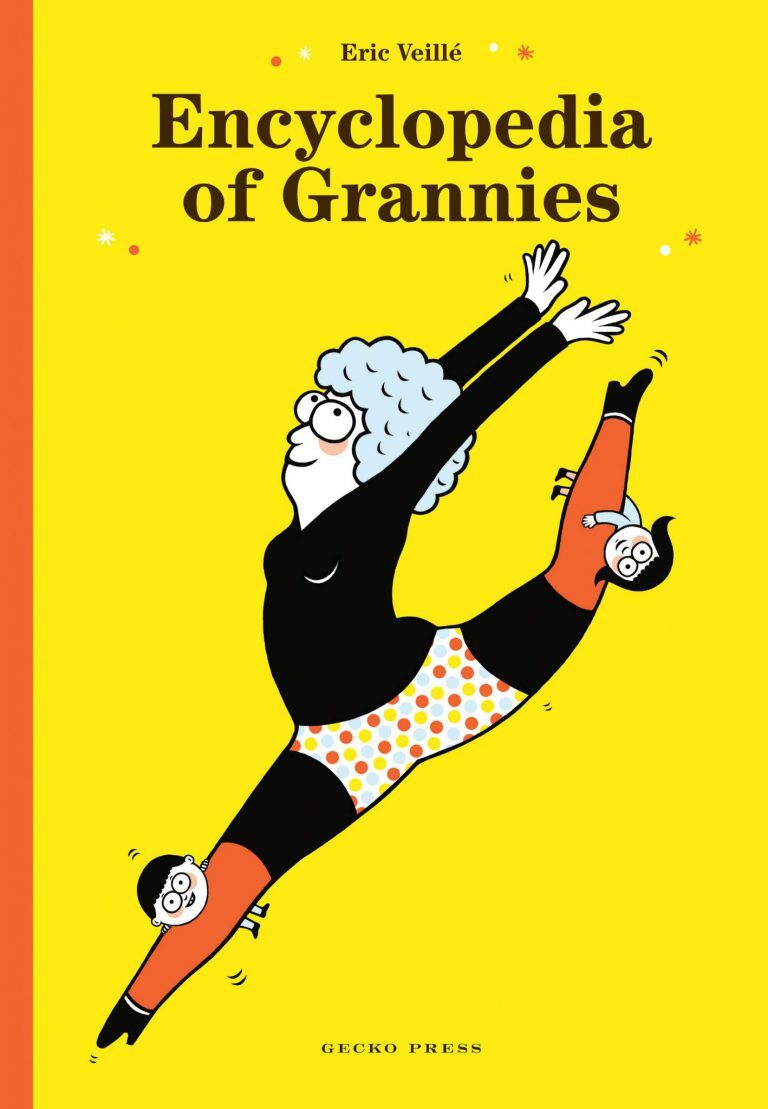 Encyclopedia of Grannies is a funny, funky book full of word play, answering all your questions about grandmas—especially the ones you never thought to ask.
"Truly a book for any age … a charming, honest, and witty handbook … Whether from or to a granny, this book is simultaneously silly and sincere, and a perfect tribute to grandmothers around the world." The Big Issue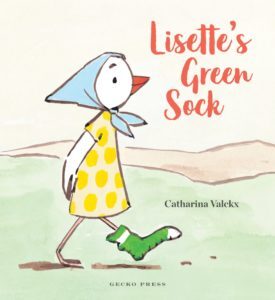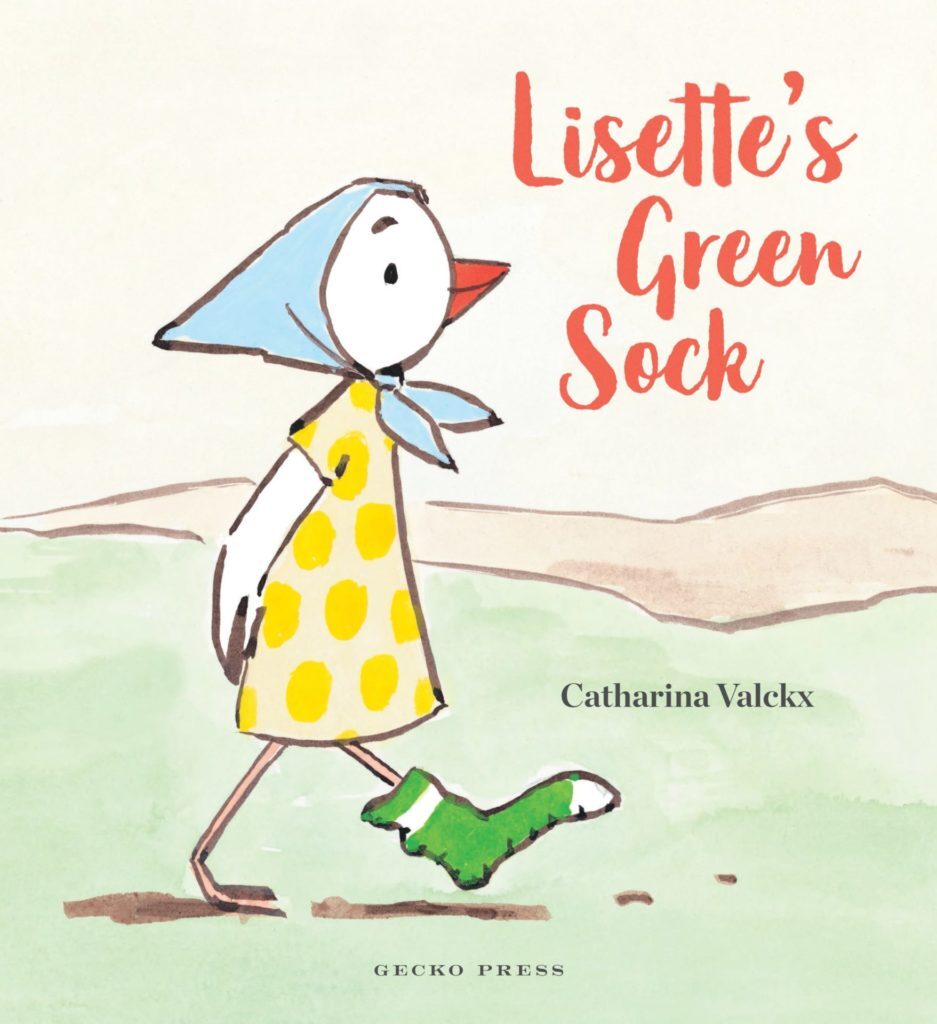 Lisette's Green Sock is a springtime fresh picture book about how socks, like friends, are always best in pairs.
"It offers opportunities to think about friendship, happiness, changing perspectives, how to respond to bullies, making the most of what you have, being yourself and recycling. Ideal for sharing." English Association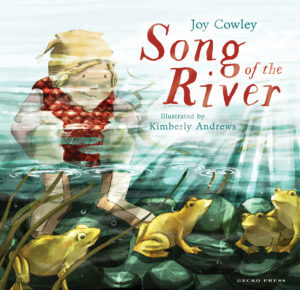 Song of the River  is a quintessential Joy Cowley story where Cam follows the river's journey from its source in the mountains all the way to the sea. Beautifully illustrated by Kimberly Andrews.
"An absolute treasure and brilliant read-aloud." Magpies Magazine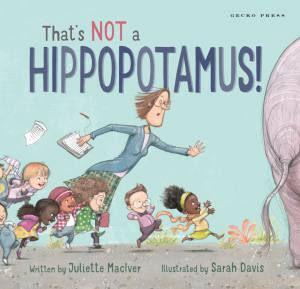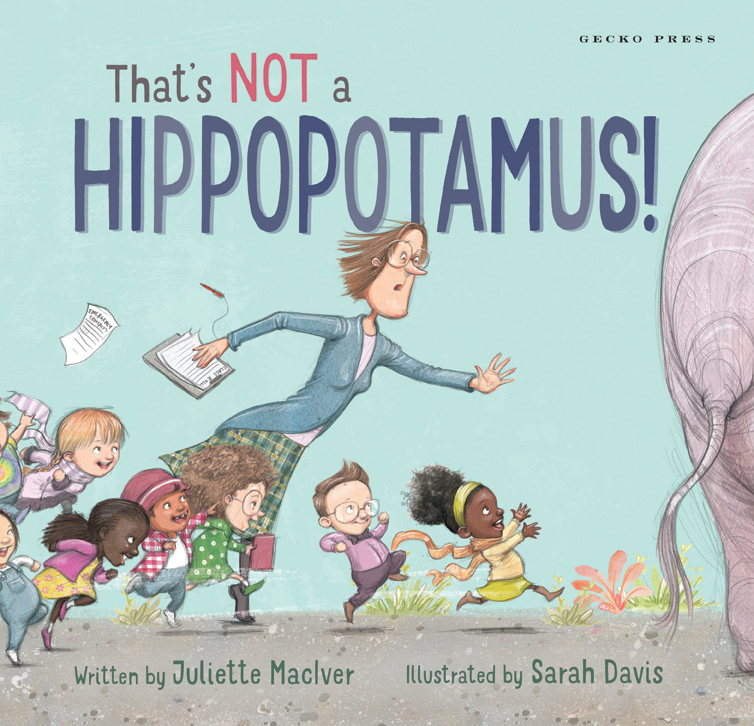 That's Not a Hippopotamus is a deft and delightful tale of a class trip to a zoo. Packed with word play and madcap energy—and with a whole different story to enjoy in the illustrations.
"Full of diversity, these adorable children are just what kids should be–silly and curious." Reviews Coming at YA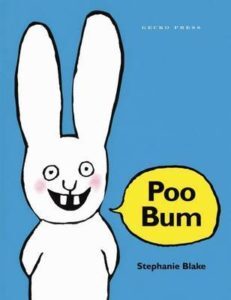 Poo Bum is about Simon, a little rabbit who is loved by his family, even though when they ask him a question, he answers very rudely!
"If you're looking for a slightly naughty read aloud that is likely to bring the house down, this is the book for you." Travis Jonkers, School Library Journal
"Likely to stop even non-bookish kids in their tracks" The Guardian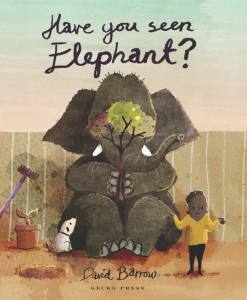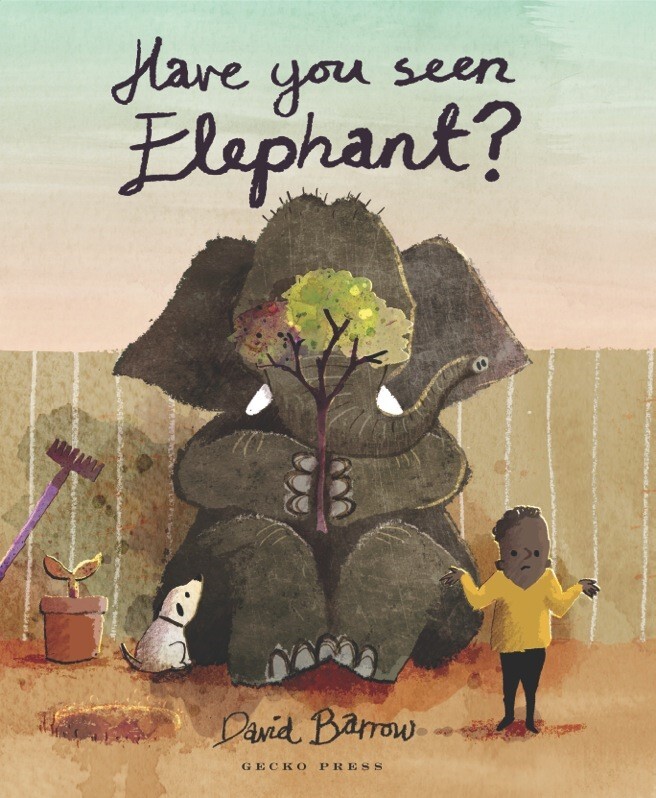 Have You Seen Elephant? is an absurd and heart-warming picture book of a classic game of hide-and-seek with an elephant from a brilliant storyteller with perfect comic timing.
"A bonefide pitch perfect laugh out loud picture book for all ages." Book Sniffer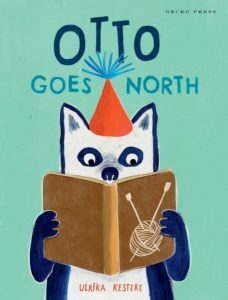 Otto Goes North is a cosy story about friendship, travel and knitting.
"This heart-warming story…has a gentle humour as it conveys the importance of friendship and accepting difference." Outside In World
See all the books for 3–4-year-olds on our website
---
Early Readers (5–8-year-olds)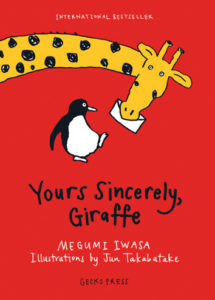 Yours Sincerely, Giraffe is an endearing illustrated chapter book about an African giraffe and his pen pal, a penguin.
"This is a rare book: joyful, ingenuous, playfully earnest, but without a whiff of studied cuteness." Kirkus Reviews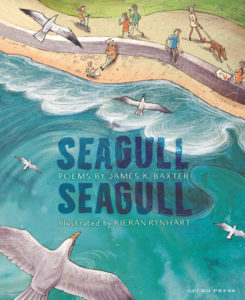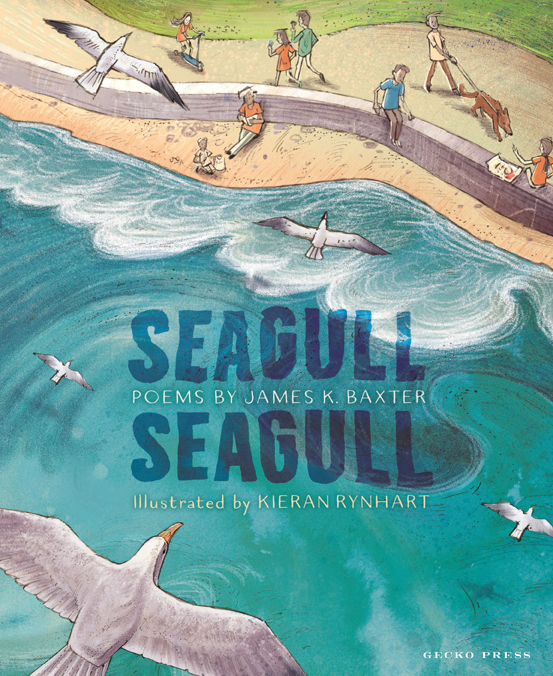 Seagull Seagull is a gift edition of James K Baxter's classic poems for children, beautifully and newly illustrated by Kieran Rynhart.
"Gorgeously illustrated and with poems for all seasons, this is a lovely anthology." Juno Magazine
"Perfect for reading aloud to thoughtful children." Irish Independent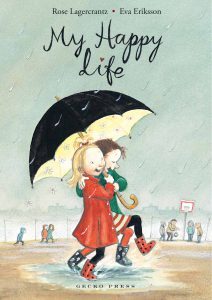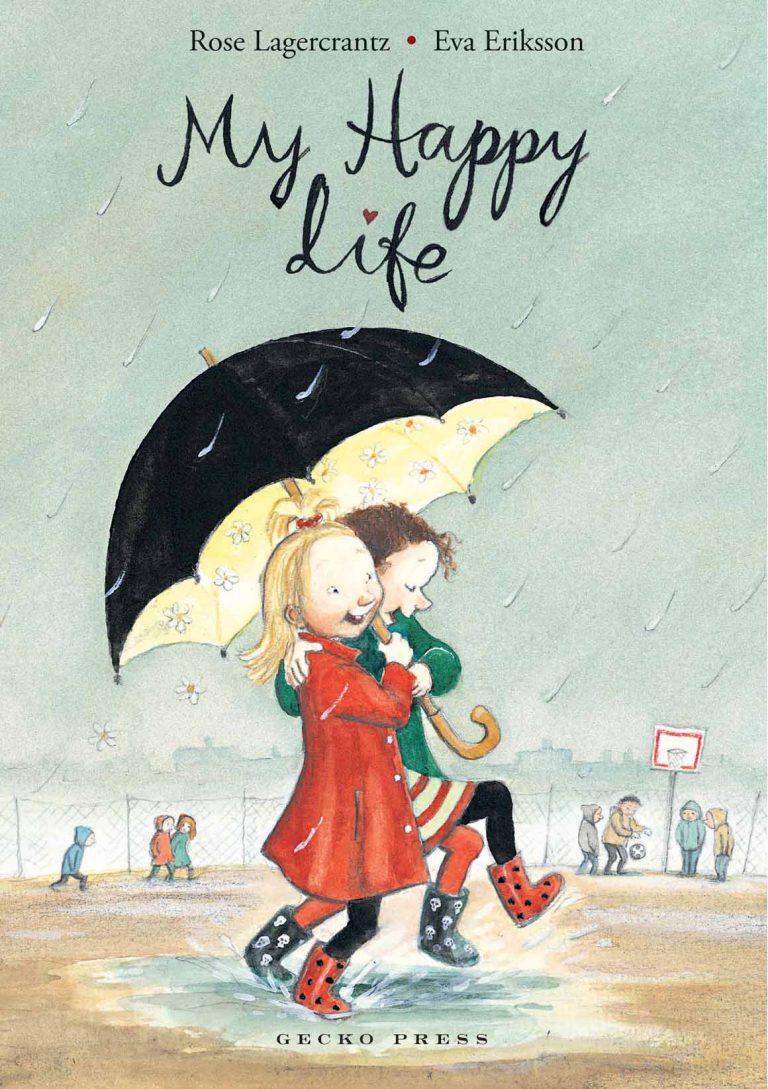 My Happy Life is a sweet, funny illustrated chapter book about a young girl with a lot of optimism—even if sometimes life makes it hard to be happy.
"The book's intended readers may not realize they are reading about anything unusually prized, but they will recognize they're on to something quite splendid. If only all early chapter books were this beautifully conceived." The New York Times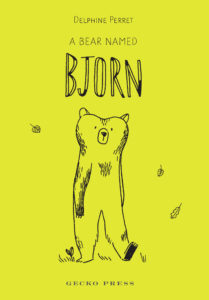 A Bear Named Bjorn is a collection of comical and contemplative stories from Bjorn's forest.
"There's a flick of Moomins style to the simple but striking black line drawings, and echoes of Winnie-the-Pooh in the characters' droll reflections, but Perret has a fresh and funny voice all of her own." The Observer
"These gentle, funny stories are perfect for thoughtful beginner readers, and especially animal lovers." Readings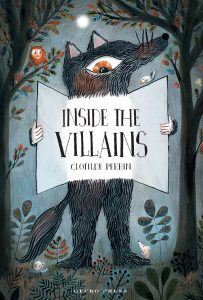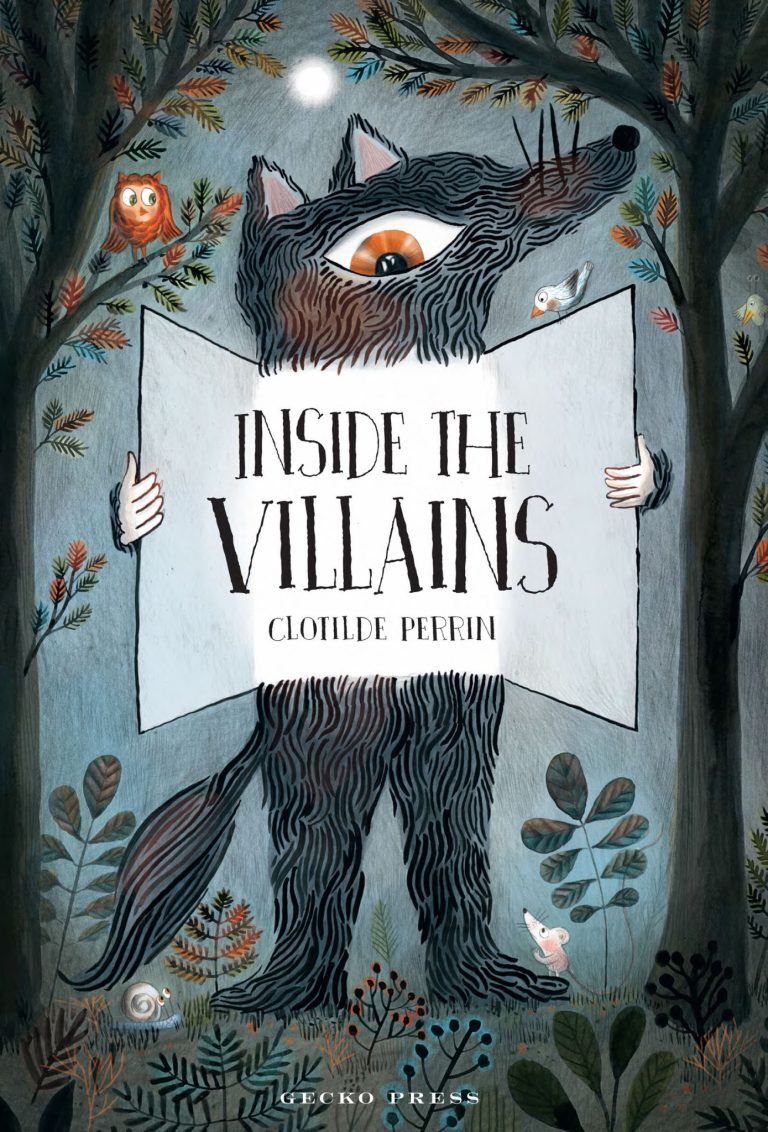 Inside the Villains literally explores the insides of villains—allowing you to pull their innards and look behind their ears; see their strengths and weaknesses, their libraries and stories.
"A perfect gift for for any child who loves fairytales!" Booksellers 
"Superb for juniors to play with and get to know the beauty of a book, believe me they need to know." Bob's Book Blog
"The perfect gift for fans of The Jolly Postman series." London Review Bookshop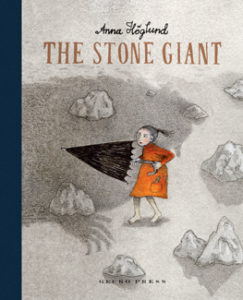 The Stone Giant is a read-aloud fairy tale about a girl who sets out to save her father from the giant who turns everyone she meets to stone.
"Sweet and strong in equal measure, and a little treasure to look at." The Sapling
"This is one of those lovely little books that you wish you had when you were a child" Good Reading
See all the books for 5–8-year-olds on our website
---
Books for Older Children (8–12-year-olds)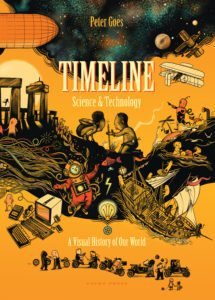 Timeline Science and Technology is a visual history of the inventions, discoveries and technology that have shaped our world.
"Gigantic, propulsive, lavishly drawn and smartly annotated global timeline of science and technology…Filled with hidden details and subtle wit" The New York Times
"A non fiction large sized book like this is better than 20 web pages for the amount of information it has about inventions and technological change that has happened since the world began…My granddaughters already have my copy and are pouring over it." Bob's Book Blog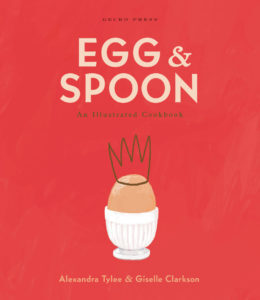 Egg and Spoon is a beautiful illustrated cookbook for children—and adults—that celebrates imagination, confidence and the fun of cooking
"Egg & Spoon would be a perfect family Christmas gift." Hawke's Bay Weekend
"If you're looking for a cookbook that will feed the mind and fill the heart, look no further than Egg & Spoon…[it's] a treasure" The Sapling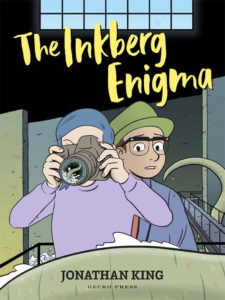 The Inkberg Enigma is a graphic-novel mystery adventure in which a girl and boy uncover the secret that has corrupted a town.
"A brilliant graphic novel illustrated in the style of 'Tintin' … a wonderful adventure with plenty of twists and just enough scares to please." Volume Bookshop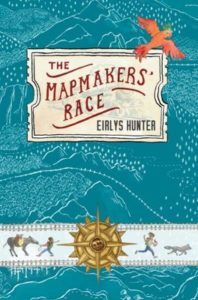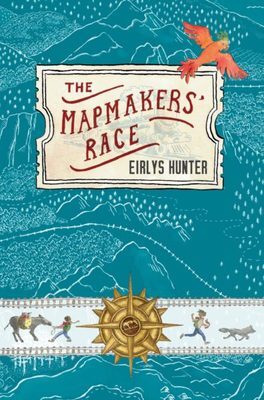 The Mapmakers' Race is a fast-paced and charming novel.
Five children have 28 days to find a route through the wilderness in this exciting mountain-race adventure.
"one of the most poised, stylish children's books I've read in a long time … just an utter delight" Kate De Goldi
"I loved this book and would recommend to adventure lovers of all ages." Booksellers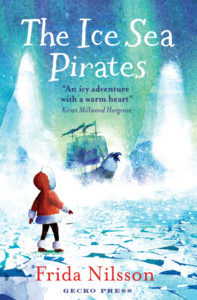 The Ice Sea Pirates is a classic children's adventure of icy seas and cold-blooded pirates, wolves, mermaids and the bravery of one girl determined to save her sister
"With a strong girl hero, dramatic landscape and compelling episodic adventure, it's the perfect read for fans of Rooftoppers and The Girl of Ink & Stars and is set to become a modern children's classic" Tales of Yesterday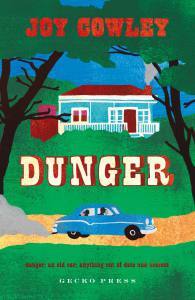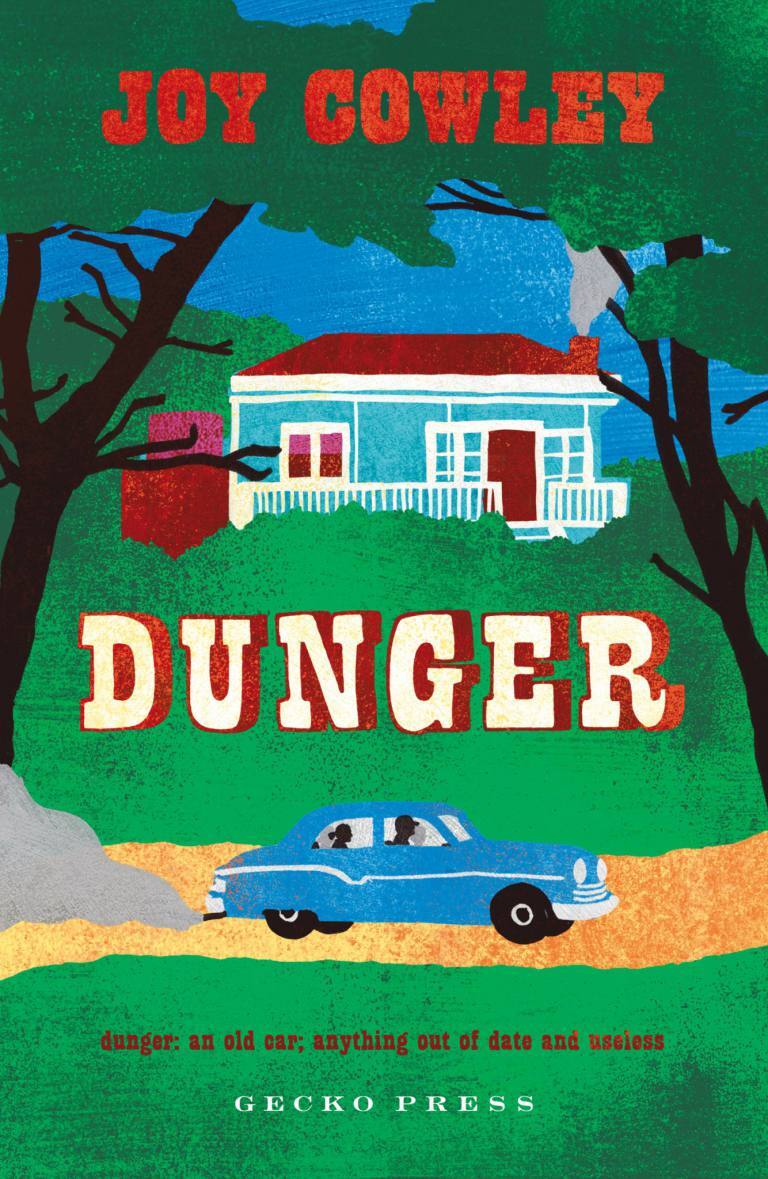 Dunger is a highly readable novel from New Zealand's beloved Joy Cowley about two siblings who are roped into spending their holiday with their grandparents in the middle of the Sounds—no electricity, no phone reception, and only each other for company.
"A great holiday read to share, read aloud, or pass around." The Alligator's Mouth
"Funny, moving and genuine." North and South
See all the books for children aged 8 and older on our website
---
Want to hear more from Gecko Press? Every month we send out a newsletter with all of our latest blog articles, book lists, activity sheets, and sometimes a competition too! Sign up to our mailing list here.