an ultra imaginative, perfectly scary, sublime read with great drawings
The Inkberg Enigma
The Inkberg Enigma is a graphic-novel mystery adventure for eight- to twelve-year-olds in which a girl and boy uncover the secret that has corrupted a town.
NZCYA 2021 Book Awards Finalist.
White Raven 2021 selected title.
Written and illustrated by Jonathan King
Click here to see the trailer.
Ebook available wherever you buy your ebooks
---

Description

Miro and Zia live in Aurora, a fishing town nestled in the shadow of a mysterious castle. Miro lives in the world of books; Zia is never without her camera. The day they meet, they stumble on a secret.

With Zia determined to discover more, a reluctant Miro is pulled into a real-life adventure.

The Inkberg Enigma is an exciting adventure with a strong filmic narrative. Jonathan King's ligne claire drawing style nods to the Belgian and French classics alongside a modern storytelling sensibility drawn from his background in film.

NZCYA 2021 Book Awards Finalist

White Raven 2021 selected title

Selected for the Children's Books Ireland Reading Guide 2022

---

Book Details

Country of Origin
New Zealand
Reader Age
8-12 year
Book Size
27 × 20 cm
27 × 20.5 cm
ISBN
InkbergEnigma
9781776572663

---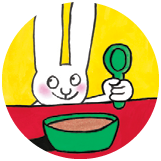 Subscribe to our newsletter/s
Hear from us about new books, guest recommendations, behind-the-scenes and competitions.