An excellent read, laced with humour...readers will find themselves wishing that this book went on long after the last page.
Dunger
A highly readable new pre-teen novel from the beloved New Zealand writer Joy Cowley.
Available as an ebook wherever you buy your ebooks
---

Description

Dunger is a highly readable novel from New Zealand's beloved Joy Cowley.  William and Melissa have been roped into helping their old hippie grandparents fix up their holiday home in the middle of the Sounds. They'll have no electricity, no cellphone reception, and only each other for company. As far as they're concerned, this is not a holiday.

Dunger is the winner of multiple awards, including the junior fiction category of the NZ Post Book Awards for Children and Young Adults, 2014.  This book is suitable for boys and girls ages 10 to 14. Chapters are told in the alternating viewpoints of William and Melissa.

---

Book Details

Country of Origin
New Zealand
Reader Age
6-8 year, 8-12 year
Book Size
19.8 × 15.6 cm
19.8 × 15.6 cm
ISBN
Dunger
9781877579462

---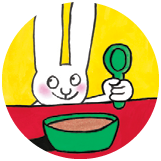 Subscribe to our newsletter/s
Hear from us about new books, guest recommendations, behind-the-scenes and competitions.