Even in this seemingly simple story, Valckx imbues Lisette's discovery of the green sock with greater meaning: why should we conform to traditional ideas of how things are meant to be when we can find joy in ways we never imagined.
INIS Magazine
Lisette's Green Sock
Lisette's Green Sock is a springtime fresh picture book about how socks, like friends, are always best in pairs.
Written by Catharina Valckx
Translated by Antony Shugaar
ISBN:

LisetteGreenSock
Categories: 2-5 year, 5-7 year, Age, Book type, Picture books
Tags: beautiful picture books, books about friendship, books for ages 2 to 4, books for ages 3 to 5, bullying, friendship, resilience, thoughtful picture books
---

Description

One day Lisette finds a pretty green sock. She's delighted, until some bullies begin to tease her: socks should come in pairs; what use is one sock?
Lisette searches and searches, but she cannot find the sock's missing mate. Fortunately, her friend Bert helps her see the situation in a new way. And together they come upon the perfect solution in this ingenious story about how socks, like friends, are always best in pairs.

---

Book Details

Country of Origin
France
Reader Age
2-5 year, 5-7 year
Book Size
23 × 21 cm
23 × 21 cm
23 × 21 cm
ISBN
LisetteGreenSock
9781776572847
9781776572830

---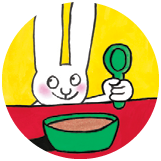 Subscribe to our newsletter/s
Hear from us about new books, guest recommendations, behind-the-scenes and competitions.