Mihi is a taonga, a treasure for all New Zealand families.
Mihi
NZCYA 2021 Book Awards Finalist.
Mihi is a beautiful baby book that introduces ideas of me and my place in the world in the shape of a simple mihi or pepeha.
Written and illustrated by Gavin Bishop
---

Description

NZCYA 2021 Book Awards Finalist.

Mihi / mihimihi / pepeha: introducing yourself and making connections to other people and places.
Mihi is a simple book to share with babies and talk about their whānau and place in the world. Repeating colours and shapes show the connections between waka, mountain, iwi through to mama, papa and the baby reader. This book is an introduction for children of any age to their own pepeha—and to the idea of a pepeha.

---

Book Details

Country of Origin
New Zealand
Reader Age
0-2 year
Book Size
2.1 × 2.1 × 2 cm
2.1 × 2.1 × 2 cm
ISBN
Mihi
9781776573028

---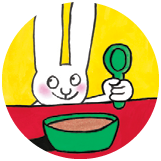 Subscribe to our newsletter/s
Hear from us about new books, guest recommendations, behind-the-scenes and competitions.