a gem filled with colour, humour and wonder, and treats children as capable, clever humans.
Egg and Spoon: An Illustrated Cookbook
2021 NZCYA Book Awards winner of the Elsie Locke Award for Non-Fiction.
Egg and Spoon is a beautiful illustrated cookbook for children—and adults—that celebrates imagination, confidence and the fun of cooking
Written by Alexandra Tylee and illustrated by Giselle Clarkson
---

Description

2021 NZCYA Book Awards winner of the Elsie Locke Award for Non-Fiction.

A scrumptious collection for anyone who loves good healthy food— and an occasional indulgence. Here are after-school snacks, breakfast on a stick, cakes, slices and dinners. Egg and Spoon is for children learning to cook independently and families to enjoy cooking together. Much of the food is naturally gluten-free or vegan.

Alexandra Tylee is the owner and chef at Pipi Café, a little pink house, cottage garden and pizza truck. Pipi celebrates eating together and taking pleasure in small things—hot chocolate in a special cup, foraged food, a boiled egg slipped into a pocket for later. Tylee trusts children to choose flavours and handle equipment in this joyful book that will set them on a lifetime love of healthy cooking and eating.

Giselle Clarkson's illustrations are scrumptious and subversively playful.

---

Book Details

Country of Origin
New Zealand
Reader Age
8-12 year
Book Size
N/A
N/A
ISBN
EggandSpoon
9781776572984

---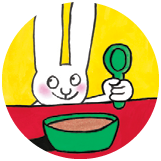 Subscribe to our newsletter/s
Hear from us about new books, guest recommendations, behind-the-scenes and competitions.