To request a review copy, please contact your local publicist as listed below.
United States and Canada: Myrick Marketing [email protected]
United Kingdom and Ireland: [email protected]
Australia: Melissa Luckman [email protected]
Aotearoa New Zealand: Sandra Noakes [email protected]
If you would like a cover image or other images of a Gecko Press book, please contact us.
To sign up for our media newsletter, select media from the options in the yellow box below.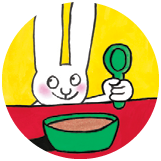 Subscribe to our newsletter/s
Hear from us about new books, guest recommendations, behind-the-scenes and competitions.