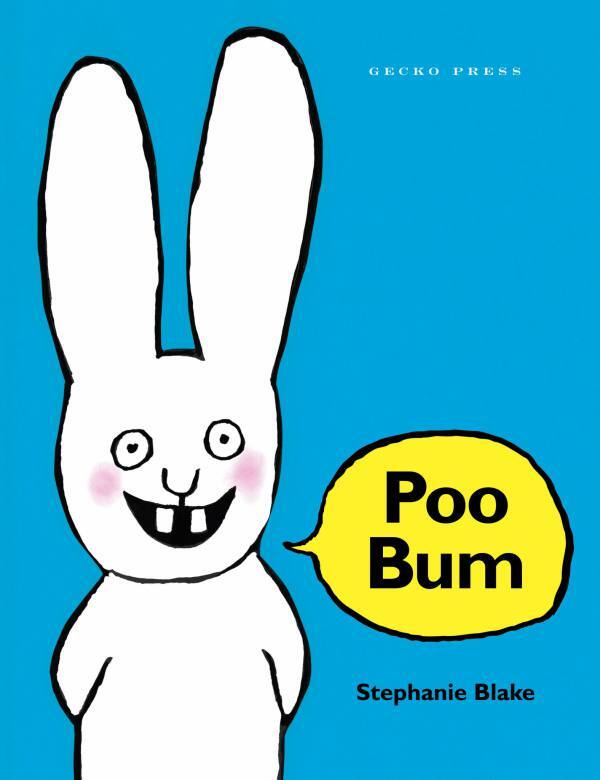 ...likely to stop even non-bookish kids in their tracks.
Poo Bum
Simon is children's favourite cheeky rabbit!
Written by Stephanie Blake
Translated by Linda Burgess
---

Description

Poo Bum is a popular picture book by Stéphanie Blake.

Once there was a little rabbit who could only say one thing…

The little rabbit is loved by his family, even though when they ask him a question, he answers very rudely.

In the morning his mother would say, "Time to get up, my little rabbit!"
He'd reply: "Poo bum!"

At lunchtime his father would say, "Eat your spinach, my little rabbit!"
He'd reply: "Poo bum!"

One day, he meets a hungry wolf. Will the little rabbit learn his lesson once and for all?

A genuinely funny story whose humour still amuses on repeated readings …
TVNZ Lifestyle, November 2011

---

Book Details

Country of Origin
France
Reader Age
2-5 year, 5-7 year
Book Size
28 × 22 cm
28 × 22 cm
28 × 22 cm
ISBN
PooBum
9781877467967
9781877467974

---

Do you love good books for children?
Join our newsletter