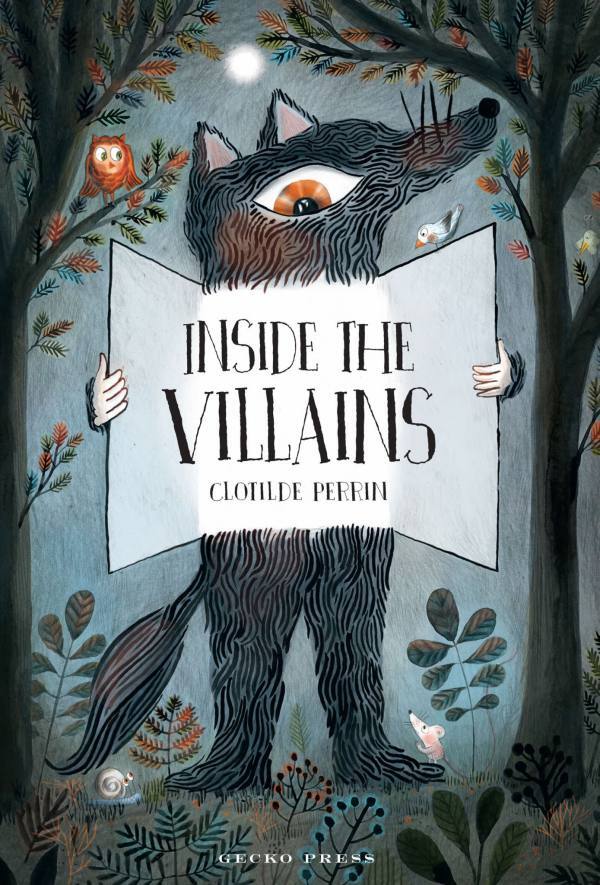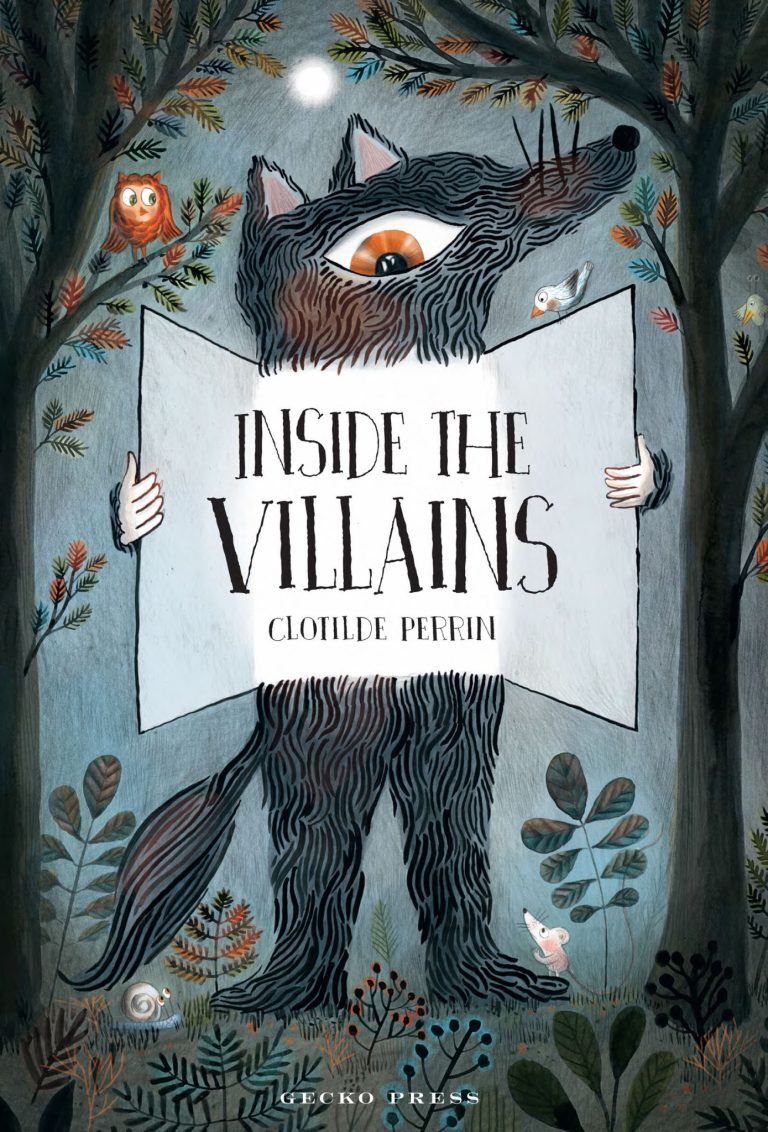 Perhaps one of the most unique and fascinating books I've ever read. You have to read it for yourself to understand.
Inside the Villains
Explore the insides of villains—a book for kids that allow you to pull their innards and look behind their ears; see their strengths and weaknesses, their libraries and stories.
Written by Clotilde Perrin
Translated by Daniel Hahn
See the video here
Best 50 Kids Books 2018, The Listener
---

Description

Lift the flaps to see the devilish tricks inside each villain's head, what's beneath their disguise, who was the victim of their last meal (now comfortably settled inside their stomach!).
Read all about each villain on their personality card, which shows strengths and weaknesses, favourite pastimes, physical characteristics, their best meal and—of course—their favourite books.
This exquisitely produced book is like no other: a celebration of story that's full of humour and detail, to mesmerise readers of all ages.

---

Book Details

Country of Origin
France
Reader Age
2-5 year, 5-7 year, 6-8 year
Book Size
N/A
40 × 27 cm
ISBN
InsideTheVillains
9781776571987

---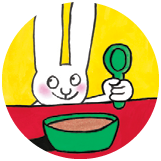 Subscribe to our newsletter/s
Hear from us about new books, guest recommendations, behind-the-scenes and competitions.