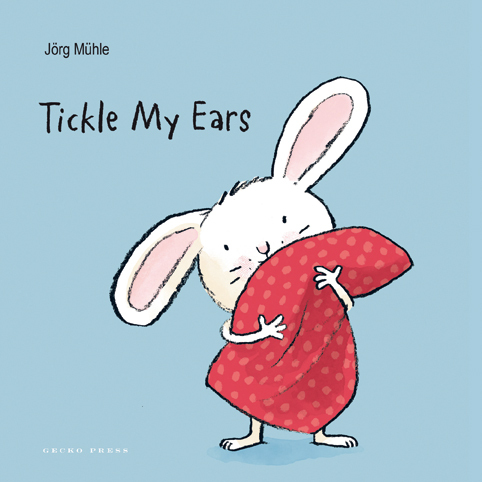 This is a sweet bedtime book for little people to read before they nod off themselves.
Tickle My Ears
A sweet and simple interactive boardbook that offers a charming new bedtime ritual.
Written by Jörg Mühle
Translated by Catherine Chidgey
---

Description

In Tickle My Ears, it's getting late and Little Rabbit must go to bed. Can you help him?

When Little Rabbit asks "Tickle My Ears?" a wonderful new bedtime ritual begins:

Clap your hands, fluff the pillow, give Little Rabbit's ears a tickle, stroke his back, pull up the covers and a goodnight kiss. And don't forget to turn out the light: here's the switch!

---

Book Details

Reader Age
0-2 year, 2-5 year
Book Size
17 × 17 cm
17 × 17 cm
ISBN
Tickle My Ears
9781776570768

---

Do you love curiously good books for children?
Join our newsletter
Be first to discover new books, receive our latest blog articles, and enter exclusive competitions