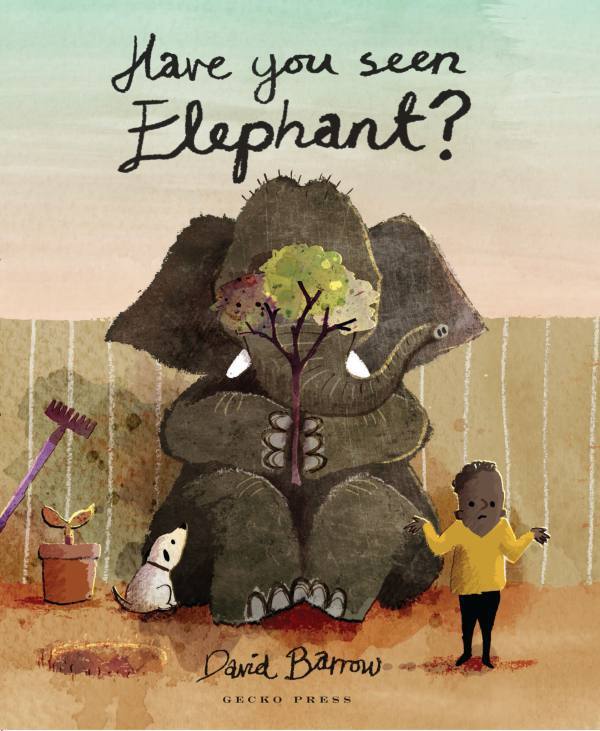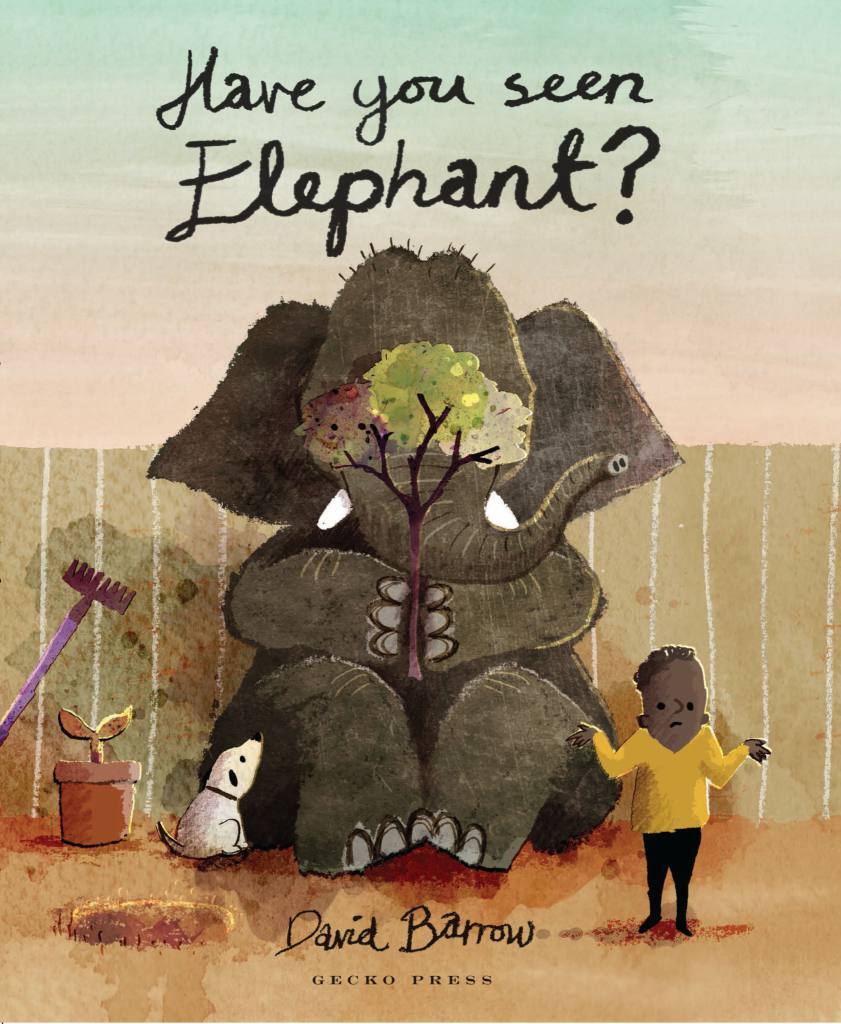 The story is very simply told, with a joyous sense of the ridiculous.
Have You Seen Elephant?
Elephant wants to play hide and seek. You can play too, but you'll have to try your best – he's VERY good!
Written by David Barrow
Available as an ebook wherever you buy your ebooks
---

Description

Have You Seen Elephant is an absurd and heart-warming picture book from a brilliant storyteller with perfect comic timing. Watch out for the dog and the tortoise, too…

"This book tickles the funnybone of children and adults equally. Part of the humour comes through the juxtaposition of the subdued, beautiful illustrations and the absurdity of an elephant trying to hide inside a standard lamp." —Julia Marshall, Gecko Press

---

Book Details

Country of Origin
United Kingdom and New Zealand
Reader Age
2-5 year, 5-7 year
Book Size
27.6 × 22.5 cm
27.6 × 22.5 cm
27.6 × 22.5 cm
ISBN
HaveYouSeenElephant
9781776570096
9781776570089

---

Do you love curiously good books for children?
Join our newsletter
Be first to discover new books, receive our latest blog articles, and enter exclusive competitions