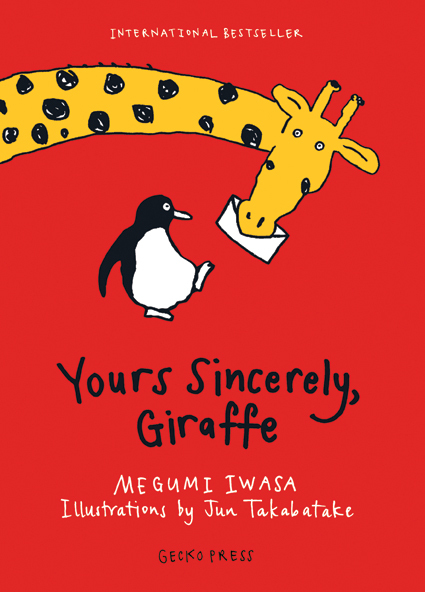 The sentences in this book are extra scrumptious.
Yours Sincerely, Giraffe
This international bestseller is an absurd and endearing story about an African giraffe and his pen pal, a penguin.
---

Product Description

Giraffe is bored, as usual. He'd love a friend to share things with. So he writes a letter and sends it as far as possible across the other side of the horizon. There he finds a pen pal—Penguin.

Giraffe knows nothing about penguins and his letters are full of questions. What does a penguin look like? Where is a penguin's neck?

And so the letters begin to fly from horizon to horizon.

---

Book Details

Reader Age
5-7 year, 6-8 year
Book Size
24 x 14.4 cm
24 x 14.4 cm
ISBN
YoursSincerelyGiraffe
9781927271872

---

Do you love good books for children?
Join our newsletter