A beautifully packaged, perfectly sized and long overdue collection of Baxter's timeless kids' poems
Seagull Seagull
A new gift edition of James K Baxter's classic poems for children, illustrated by Kieran Rynhart.
---

Description

The poems in Seagull Seagull are light and easy read-alouds for classrooms or with toddlers-on-the-couch.
James K Baxter wrote these poems when he was teaching in Lower Hutt in the 1950s. Successful in the classroom, they have been regularly reprinted in anthologies and collections and remain popular for their accessible rhythms, humour, and quintessentially New Zealand settings.
This new gift edition of Baxter's poems is illustrated by Kieran Rynhart in dramatic spreads and beautifully drawn details.

---

Book Details

Country of Origin
New Zealand
Reader Age
5-7 year, 6-8 year
Book Size
N/A
23.4 × 19 cm
ISBN
SeagullSeagull
9781776572816

---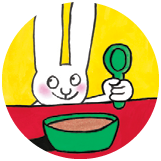 Subscribe to our newsletter/s
Hear from us about new books, guest recommendations, behind-the-scenes and competitions.