Quirky characters make this a truly unusual coming-of-age tale.
The Irish Times Children's books of the year
The Ape Star
In this awardwinning chapter book about prejudice and justice, an orphan girl is adopted by a gorilla who lives in a junkyard and a surprising friendship grows between them.
Jonna lives in an orphanage whose manager is strict and obsessed with cleanliness. Like all the other children, Jonna has only one dream: to be adopted by a well-dressed mother who smells of perfume. But one day, a beat-up old car pulls up. The door opens and out step two thick hairy legs with muddy boots, followed by a belly as round as a barrel, and finally, a head like an overgrown pear. It's a gorilla!
Surely the orphanage won't let a gorilla adopt a child. But, to Jonna's horror, the gorilla chooses her…
Jonna sleeps in a hammock, and in the evenings the gorilla reads Dickens in her worn armchair. It turns out Jonna and the gorilla have a lot in common. But just when they've started to get along, a man from the council threatens to send Jonna back to the orphanage.
The Ape Star is a heartwarming and unconventional chapter book about love, adoption, friendship, and seeing from different perspectives.
An animated adaption starring Stellan Skarsgård (Thor: Ragnarok, Mamma Mia) is now showing worldwide.
Written by Frida Nilsson, with images from the feature film by LEE Films. Translated by Julia Marshall.
Read the first chapter | Look inside video | Film trailer | Author Q&A
Ebook available wherever you buy your ebooks
ISBN:

TheApeStar
Categories: 6-8 year, 8-12 year, Novel
Tags: adoption, Astrid Lindgren Prize, August Prize, award winning author, film, foster parent, fostering, found family, friendship, German Youth Literature Prize, junkyard, movie, orphan, poverty, resilience, scrapyard, sweden, Swedish, unconventional family
---

Book Details

Country of Origin
Sweden
Reader Age
6-8 year, 8-12 year
Book Size
20.4 × 14.4 cm
20.4 × 14.4 cm
20.4 × 14.4 cm
ISBN
TheApeStar
9781776574223
TheApeStar

---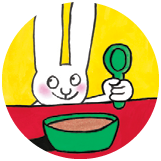 Subscribe to our newsletter/s
Hear from us about new books, guest recommendations, behind-the-scenes and competitions.