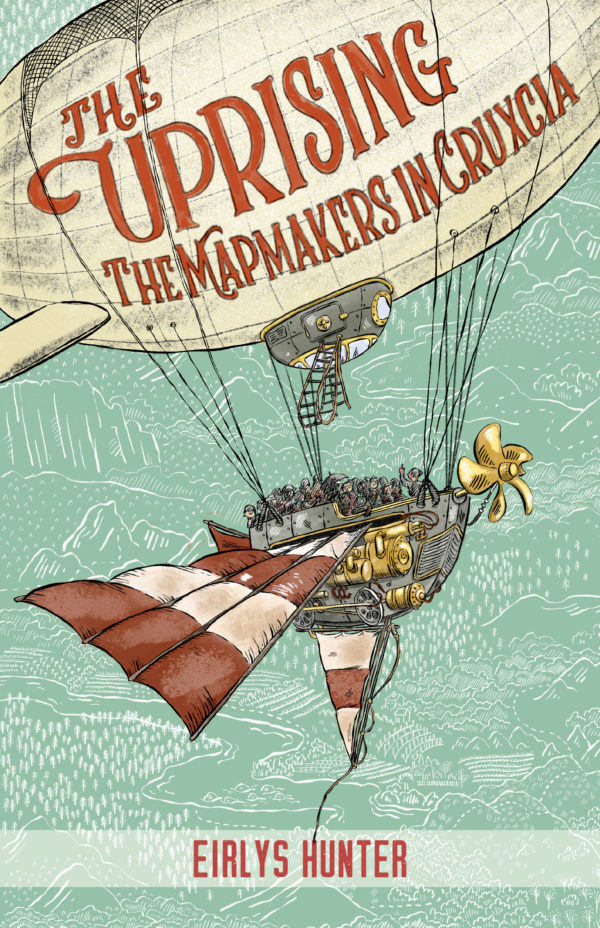 The Uprising – The Mapmakers in Cruxcia
A follow-up to the internationally successful The Mapmakers' Race—the Santander children are drawn into a community's rebellion against a despot and use their mapping skills to avert an environmental scam.
Ebook available wherever you buy your ebooks
Written by Eirlys Hunter and illustrated by Kirsten Slade.
COMING NOVEMBER 2021
---

Description

The land holds the truth … the maps will reveal it.

Sal, Joe, Francie and Humphrey Santander are mapmakers looking for their father, a famous explorer who disappeared on his last expedition.

Their search leads them to a curious new land and a township under seige. The all-powerful Grania Trading Company plans to uproot the people of Cruxcia and alter the landscape forever. The Santander's mapping skills may be the last chance for the Cruxcians to keep their homes.

---

Book Details

Country of Origin
New Zealand
Reader Age
8-12 year
Book Size
20 × 13 cm
20 × 13 cm
ISBN
MapmakerTwo
9781776574049

---

Do you love curiously good books for children?
Join our newsletter
Be first to discover new books, receive our latest blog articles, and enter exclusive competitions