Nilsson has a peculiar power to make you remember exactly what it was like to be small, fierce, disempowered and six
Hattie
A funny, lively illustrated chapter book about a street-smart country girl in her first year of school, from internationally award-winning Frida Nilsson.
Illustrated by Stina Wirsén
Translated by Julia Marshall
Available as an ebook wherever you buy your ebooks
---

Description

Hattie is a street-smart country girl in her first year of school. She lives just outside of nowhere, right next to no one at all. Luckily she's starting school and that brings new adventures.
Hattie gets her first swimming badge, falls madly in love with a hermit crab and meets a best friend. Sometimes things go wrong—like when the hairdresser cuts her hair into stumps just in time for school photos.
Hattie is perfect for newly independent readers from Frida Nilsson, whose award-winning The Ice Sea Pirates was an international bestseller. Read our interview with Frida here.

---

Book Details

Country of Origin
Sweden
Reader Age
5-7 year, 6-8 year
Book Size
N/A
20.4 × 14.4 cm
N/A
ISBN
Hattie
9781776572717
9781776572700

---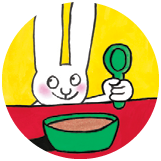 Subscribe to our newsletter/s
Hear from us about new books, guest recommendations, behind-the-scenes and competitions.