Three Gecko Press books have been shortlisted for the 2021 New Zealand Book Awards for Children and Young Adults: The Inkberg Enigma by Jonathan King, Mihi by Gavin Bishop and Egg and Spoon by Alexandra Tylee and Giselle Clarkson .
Winners are announced at a ceremony on 11 August.  More information about the New Zealand Book Awards for Children and Young Adults can be found here.
Gecko Press and Unity Books will be hosting a free event in Wellington on the day of the awards with panellists discussing the shortlist and author signings.  We hope Wellingtonians and any visitors will join us 12:30pm Wednesday 11 August for this annual event that brings children's books some time in the spotlight.
Shortlisted books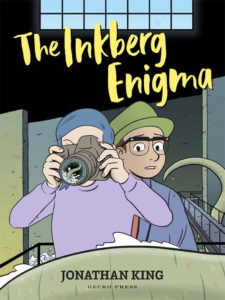 The Inkberg Enigma by Jonathan King is shortlisted for both the Wright Family Foundation Esther Glen Award for Junior Fiction and the Best First Book Award. It is a graphic-novel mystery adventure for eight- to twelve-year-olds in which a girl and boy uncover the secret that has corrupted a town.
For more about Jonathan King, we have an author Q&A here where he answers questions about the process of creating a graphic novel and how it relates to filmmaking.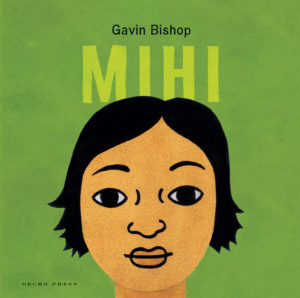 Mihi by Gavin Bishop is shortlisted for Wright Family Foundation Te Kura Pounamu Award for best children's book in te reo Māori. It is a beautiful baby book that introduces ideas of me and my place in the world in the shape of a simple mihi or pepeha.
For more about Gavin Bishop, find out how he discovered his whakapapa here.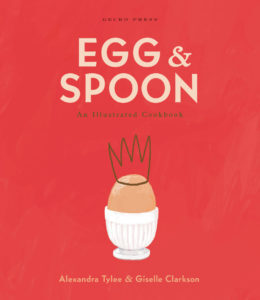 Egg and Spoon: An Illustrated Cookbook by Alexandra Tylee, illustrated by Giselle Clarkson is shortlisted for the Elsie Locke Award for Non-Fiction. It is a beautiful illustrated cookbook for children—and adults—that celebrates imagination, confidence and the fun of cooking.
Alexandra, the author, and Giselle, the illustrator, interviewed each other about cooking and book creation when this book was released, with Alexandra interviewing Giselle here, and Giselle interviewing Alexandra here.
Want to hear more from Gecko Press? Every month we send out a newsletter with all of our latest blog articles, activity sheets, and sometimes a competition too! Sign up to our mailing list here.