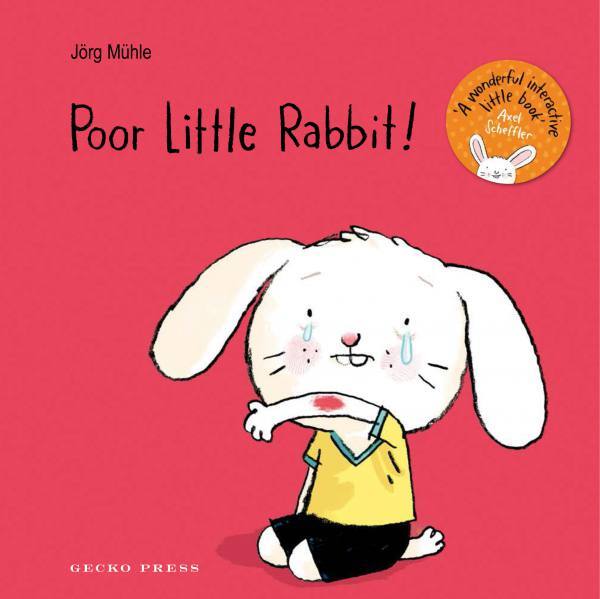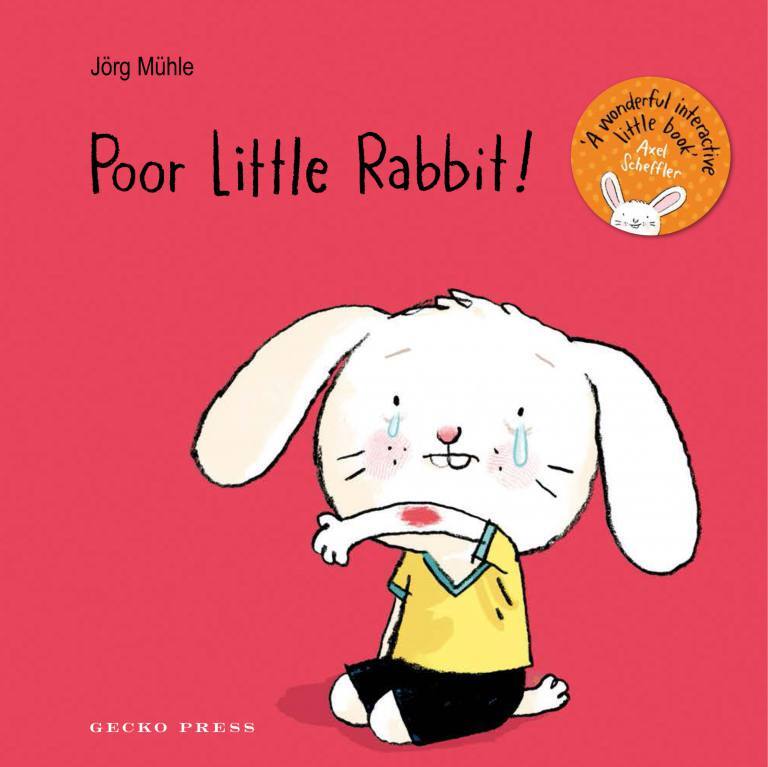 The interactive components are fun, and foster kindness and empathy. But most of all, I love how empowering they are for children
Poor Little Rabbit!
Now a set of three! Perfectly simple interactive board books for babies who love to take care of Little Rabbit—can you help by wiping his tears?
A perfect first book for babies or toddlers.
Written by Jörg Mühle
Translated by Catherine Chidgey
---

Description

Oh no, Little Rabbit has hurt his arm. And there's blood! Can you help him? Blow gently three times, try a plaster, a rhyme, but he's still crying… Let's give his ears a stroke and wipe his tears. There, all better! Off you go, Little Rabbit!

A perfect first book for babies.

---

Book Details

Reader Age
0-2 year, 2-5 year
Book Size
N/A
17 × 17 cm
ISBN
PoorLittleRabbit
9781776571772

---

Do you love curiously good books for children?
Join our newsletter
Be first to discover new books, receive our latest blog articles, and enter exclusive competitions