I have a new favourite cosy read to add to my collection.

The Tiny Woman's Coat
A small and cosy book leaving preschoolers snug as a bug, from award-winning author, Joy
Cowley.
The Times Children's Book of the Week.
The tiny woman makes a coat of leaves with the help of her animal friends. The trees, geese,
porcupine, horse and plants all share something so the tiny woman can snip, snip, snip and
stitch, stitch, stitch a coat to keep herself warm.
Friendship and sharing are at the heart of this warm and simple rhythmic poem by one of the
world's best children's writers. A perfectly cosy hardback storybook to read-aloud and share
with babies, toddlers and preschoolers who will delight in everything tiny and small, including
the fresh and funny illustrations by award-winning illustrator Giselle Clarkson.
"Now I have a new favourite cosy read to add to my collection." — The Times.
Joy Cowley is one of New Zealand's best-loved writers for children and adults, and her stories
are loved around the world. She has won a multitude of awards and honours for her bestselling
books, including the Prime Minister's Award for contribution to literature. She was shortlisted
for the Hans Christian Andersen Award in 2018.
Giselle Clarkson is an illustrator and comic artist based in New Zealand. She illustrated Egg and
Spoon: An Illustrated Cookbook by Alexandra Tylee which won the Elsie Locke Award for Non-
Fiction at the New Zealand Book Awards for Children and Young Adults and The Gobbledegook
Book: A Joy Cowley Anthology.
---

Book Details

Country of Origin
New Zealand
Reader Age
2-5 year
Book Size
21.6 × 21.6 cm
21.6 × 21.6 cm
ISBN
TinyWomansCoat
9781776573424

---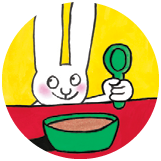 Subscribe to our newsletter/s
Hear from us about new books, guest recommendations, behind-the-scenes and competitions.