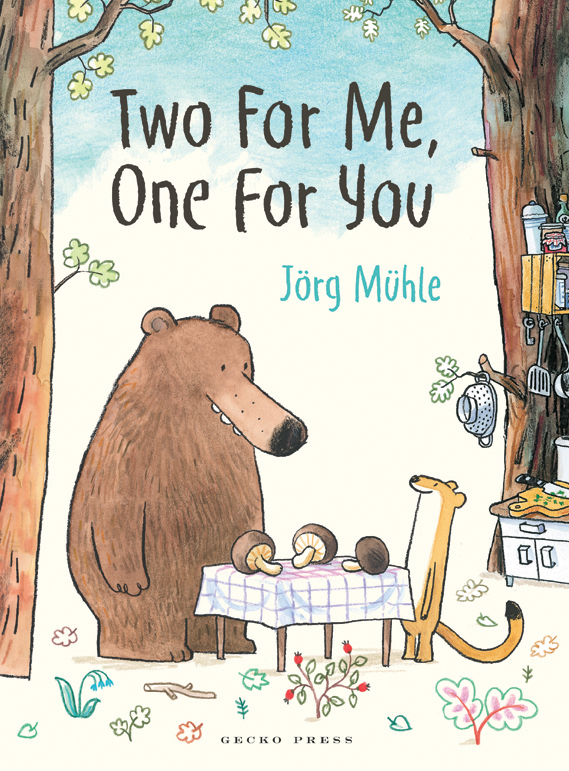 This funny friendship fable hits the spot.
Two for Me, One for You
A new story from Jörg Mühle, the author of bestselling Tickle My Ears:  two friends share three mushrooms…who will get the extra one?
Translated by Catherine Chidgey
Available as an ebook wherever you buy your ebooks
---

Description

Bear finds three tasty mushrooms on her way home through the woods. Her friend Weasel cooks them up in the frying pan. But the friends have a problem: how to share three between two?

Bear and Weasel come up with one argument after another for why they should have more. Bear needs more because she's big; Weasel needs more because he's small and needs to grow. Weasel cooked them, but with Bear's recipe …

Until the fox comes around the corner and snatches a mushroom. That solves the problem. They eat the two mushrooms and it's time for dessert. Here comes Weasel with the scrumptious wild strawberries, three of them to share…

---

Book Details

Country of Origin
Germany
Reader Age
2-5 year
Book Size
25.6 × 18.7 cm
28.2 × 20 cm
25.6 × 18.7 cm
ISBN
Twofor meOneforyou
9781776572403
9781776572397

---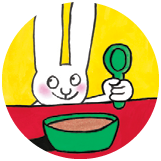 Subscribe to our newsletter/s
Hear from us about new books, guest recommendations, behind-the-scenes and competitions.