An original and life-affirming story that that will delight and appeal to all ages.
Leilong's Too Long!
In this expressively illustrated picture book about acknowledging differences and strengths, an overeager dinosaur school bus causes problems for the city's transportation system—so the children find a place where oversize is perfect.
Every morning, Leilong the school bus shuttles through the city, picking up children as he goes. But a brontosaurus longer than a tennis court and heavier than five buses causes big problems in the busy streets. The school decides he can't be the bus anymore. The children must find a way to help their long friend fit in.
Bei Lynn's loose and vibrant illustrations bring to life the charming world of Leilong, where brontosauruses share the city with ordinary vehicles, and sliding out the bedroom window down the neck of the dinosaur school bus is an everyday activity.
Written by Julia Liu, illustrated by Bei Lynn and translated by Helen Wang.
Ebook available wherever you buy your ebooks
---

Book Details

Country of Origin
Taiwan
Reader Age
2-5 year
Book Size
24.3 × 25 cm
24.3 × 25 cm
24.3 × 25 cm
ISBN
LeilongsTooLong
9781776574339
9781776573370

---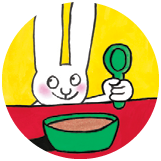 Subscribe to our newsletter/s
Hear from us about new books, guest recommendations, behind-the-scenes and competitions.