Lynn's intricate cartoons provide scope and setting and much of the fun as well as thought-provoking details.
Leilong the Library Bus
A library-loving dinosaur reminds us how it feels to be transported by story in this picture book for young children.
Leilong's friends are taking him to story time at the library. But it's difficult for a large, clumsy brontosaurus without a library card to follow all the rules. Especially when enthusiastic Leilong gets caught up in the story and joins in, threatening to flatten the library. Is Leilong too big for the library, or is the library too small?
With vibrant and vintage-like illustrations, children of all ages will love this enthusiastic, bumbling dinosaur who just wants, like all of us, to hear a good story. Perfect to read aloud or together with younger dino fans and book-lovers, or for readers aged 5-7.
Written by Julia Liu, illustrated by Bei Lynn and translated by Helen Wang.
Ebook available wherever you buy your ebooks
---

Book Details

Country of Origin
Taiwan
Reader Age
2-5 year, 5-7 year
Book Size
24.3 × 25 cm
24.3 × 25 cm
24.3 × 25 cm
ISBN
LeilongLibraryBus
9781776573318
9781776573325

---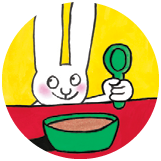 Subscribe to our newsletter/s
Hear from us about new books, guest recommendations, behind-the-scenes and competitions.