This series is like the best kind of friendship: full of humour and delicious
cakes but giving space to think about the way we all are. We could all learn
from Detective Gordon.
Detective Gordon: A Case for Buffy
A warm and funny stand-alone story in the big-hearted series about Detective Gordon and his clever assistant Buffy.
Written by Ulf Nilsson and illustrated by Gitte Spee
Translated by Julia Marshall
Available as an ebook wherever you buy your ebooks
---

Description

In the forest is a police station. If an animal has a problem, they go there for help. On this chilly day there is a lot of activity—kla-dunk, kla-dunk—quiet and peaceful stamp work is taking place. But some small figures are creeping around outside…The fourth story in this big-hearted series is A Case for Buffy, which takes on the most important case of all—the search for Buffy's mother.

---

Book Details

Country of Origin
Sweden
Reader Age
5-7 year, 6-8 year, 8-12 year
Book Size
21 × 14.8 cm
21 × 14.8 cm
21 × 14.8 cm
ISBN
DetectiveGordonBuffy
97817765717961
9781776571789

---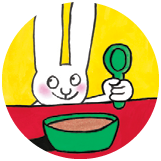 Subscribe to our newsletter/s
Hear from us about new books, guest recommendations, behind-the-scenes and competitions.