Yours Sincerely, Giraffe is one of my favourite Gecko Press books in 13 years of publishing, and this follow-up has all the warmth and quirky joy of the original.
Dear Professor Whale
---

Description

Professor Whale is the only whale left at Whale Point. He thinks often of the old days when his friends were all around and they competed at the Whale Point Olympics. One day, he gets a letter from Wally. The young whale has heard about the great big enormous whale who won gold for his spectacular spouting. That gets the Professor thinking. What if there could be a new Olympics, with the sea full of whales again?
In this charming follow-up to the international bestseller, another correspondence flourishes across the horizons. The letters bring penguins, whales and seals together at the Whale Point Olympics, with friendship and humour winners on the day.

---

Book Details

Country of Origin
Japan
Reader Age
5-7 year, 6-8 year
Book Size
N/A
20.4 × 14.4 cm
N/A
ISBN
DearProfessorWhale
9781776572076
DearProfessorWhale

---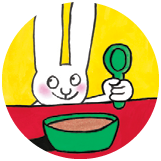 Subscribe to our newsletter/s
Hear from us about new books, guest recommendations, behind-the-scenes and competitions.