A wonderful choice for independent reading
Detective Gordon: The First Case
An award-winning illustrated detective story set in a friendly forest and first in the acclaimed series for beginning readers.
Detective Gordon – a mystery-solving toad who loves cake – has his very first case. Someone's stealing nuts from the forest, and it's up to Detective Gordon to catch the thief! Unfortunately, solving this crime means standing in the snow and waiting for a long time… If only he had an assistant – someone small, fast, and clever – to help solve this terrible case. Then Detective Gordon would be able to go back to doing what he's best at: thinking, eating cakes, drinking tea, and stamping important papers.
A perfect first chapter book for children aged five and up by one of Sweden's top children's writers. This much-loved junior fiction series is illustrated in full colour throughout and packed full of character and humour. Winner of multiple awards and accolades, Detective Gordon is a fun whodunnit mystery series to read alone or aloud.
Ulf Nilsson is a celebrated children's writer in Sweden. He has written more than 20 books for all ages, including All the Dear Little Animals. He is a winner of the August Award and the American Batchelder Award.
Gitte Spee is a renowned artist from the academy of fine art and design in the Netherlands. She now works in Amsterdam as a children's book illustrator.
Translated from the Swedish edition by Julia Marshall.
Available as an ebook wherever you buy your ebooks
---

Book Details

Country of Origin
Sweden
Reader Age
5-7 year, 6-8 year, 8-12 year
Book Size
21 × 14.8 cm
21 × 14.8 cm
ISBN
DetectiveGordonTheFirstCase
9781776572526

---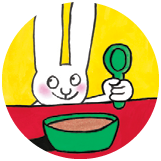 Subscribe to our newsletter/s
Hear from us about new books, guest recommendations, behind-the-scenes and competitions.