Sigunsdotter's honest voice and Eriksson's sophisticated and generously distributed art come together to honour the passion of (young female) friendships, and the pain that accompanies their dissolution.
The Secrets of Cricket Karlsson
Winner of the prestigious Swedish August Prize 2020.
A bright, contemporary and fearless novel about an ordinary extraordinary eleven-year-old trying to win back her best friend and get her mother to stop sighing.
Cricket Karlsson is going to become an artist just like her aunt, who loves cheese and art and always speaks her mind. Not like Cricket's mother, who is dieting and sighs at everything. But now Aunt Frannie has lost her joy and Cricket's best friend has dumped her for the horse girls.
Eleven-year-old Cricket Karlsson is a warm and complex character with an artistic soul. Written as a diary, tween readers will fall in love with Cricket's tough yet charming voice as she shares her secret thoughts about her best friend break-up, her Aunt's breakdown and experimental chewing gum sculptures. Punkish and surprising comic-style illustrations perfectly compliment this coming of age story.
This is a liberating and unexpected story about growing up, fitting in, and sorting out the adults in our lives that will reach the hearts of young readers (and older ones).
Kristina Sigunsdotter is a Swedish writer, artist and playwright. She is also the founder of The Poetry Factory, a poetry workshop for children.
Ester Eriksson is an artist and cartoonist from the Netherlands.
Activity sheet | Author Q&A | Look inside video
Translated by Julia Marshall.
Ebook available wherever you buy your ebooks
---

Book Details

Country of Origin
Sweden
Reader Age
8-12 year
Book Size
20.4 × 14.4 cm
20.4 × 14.4 cm
ISBN
SecretsofCricketKarlsson
9781776574285

---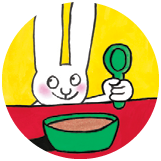 Subscribe to our newsletter/s
Hear from us about new books, guest recommendations, behind-the-scenes and competitions.