Told only in animal dialect and sound effects but with brilliant visual details, this story will become a bathtime favorite.
Starred review, Kirkus Reviews
Oink
A comical story about a very busy bath.
Written by David Elliot
ISBN:

Oink
Categories: 0-2 year, 2-5 year, Age, Babies & Toddlers, Book type, Description, NZ Books, Read aloud
Tags: Animal Books, animal picture books, funny books, new zealand books, New Zealand Illustrator, NZ Author, NZ illustrator, Oink, Picture Books
---

Description

Pig has been looking forward to a lovely peaceful bath all day when there's a knock on the door…

In come his cheerful, noisy friends, filling up the bath, uninvited. They are very noisy!

Pig finds a way to make them go away.
Oink!

You can find teaching notes for Oink here.

---

Book Details

Country of Origin
New Zealand
Reader Age
0-2 year, 2-5 year
Book Size
N/A
18 × 24 cm
ISBN
Oink
9781776572144

---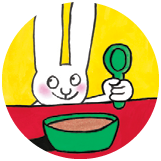 Subscribe to our newsletter/s
Hear from us about new books, guest recommendations, behind-the-scenes and competitions.