A delicate, simple and very touching story of the love between a mother and a child
My Mama
My Mama is an amusing story about a cheeky baby elephant who describes his mother while we follow another story in the illustrations—familiar and funny for both parents and children.
Written by Annemarie van Haeringen
Translated by Bill Nagelkerke
Ebook available wherever you buy your ebooks
---

Description

I've known my mama for such a long time. For my whole life, actually.
My mama loves playing with me and my cars. I like that, as long as mama tidies up the cars afterwards.
I'm good at hiding. No one can find me, not even my mama … and then suddenly I shout, "PEEKABOO!" My mama's scared to death! I laugh and laugh.
At night, my mama shakes the stars off my pants. I give her a big hug and say. "Goodnight stars, see you tomorrow!"

A cheeky elephant tells all about his mother in this lovingly drawn story. Both parents and children will delight in and recognize this gorgeous mother–child relationship—if not for the same reasons.

---

Book Details

Country of Origin
Netherlands
Reader Age
2-5 year
Book Size
N/A
28 × 23.5 cm
28 × 23.5 cm
ISBN
MyMama
9781776572670
9781776572687

---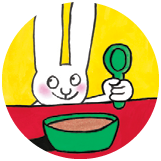 Subscribe to our newsletter/s
Hear from us about new books, guest recommendations, behind-the-scenes and competitions.