Valckx's prose is delightfully droll. Her characters may have feathers, a tail and a trunk, but they sound and act like children we know.
The New York Times
Lisette's Lie
A springtime fresh picture book about a good day out with friends—climbing mountains, swimming and singing—and the difference between storytelling and lies.
Lisette and her friend Bobbi the lizard have never told a lie. But they are eager to try—it might be fun! They tell Popof they are going for a trip to the mountains. When Popof decides to come too, they realise they'll have to make the mountain. A liar needs to improvise.
In this funny story about imaginative play with friends, Lisette's creativity and quick thinking make for a wonderful day out. Gently exploring the differences between storytelling and little white lies and the importance of good intentions, this picture book is ideal to read aloud with preschoolers. With illustrations that convey a range of mood and emotion, the animal friends are brimming with personality and childlike playfulness.
Catharina Valckx was born in the Netherlands and grew up in France with four sisters. She traveled back and forth between the two countries before settling down in Amsterdam. She started writing books for children after the birth of her son. Her books are like guides for a happy life.
Translated by Antony Shugaar
Ebook available wherever you buy your ebooks
ISBN:

LisettesLie
Categories: 2-5 year, 5-7 year, Age, Book type, Picture books
Tags: animals, awardwinning, creative play, creativity, day out, duck, elephant, france, French, friends, frog, imagination, lies, lisette's day out, lisette's green sock, lying, Picture Books, storytelling
---

Book Details

Country of Origin
France
Reader Age
2-5 year, 5-7 year
Book Size
23 × 21 cm
23 × 21 cm
23 × 21 cm
ISBN
LisettesLie
9781776574407
9781776574414

---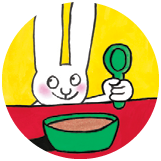 Subscribe to our newsletter/s
Hear from us about new books, guest recommendations, behind-the-scenes and competitions.