Seahorses Are Sold Out
A lockdown bestseller and high spirited story about an enterprising only child and a single-father's juggle to work from home.
Mika's father works from home and he's very busy! He can never find time for the promised swimming trip. So Dad allows Mika to choose a pet from the store while he finishes the project—something quiet like a mouse. And so begins a wonderfully turbulent story in which Mika brings home one animal after another… The mouse gets lost so they need a dog to find it. The dog is followed by a seal, the seal a penguin. One pet for Mika leads to another and another. How many animals can come to stay before a harassed father notices?
A relatable, cheerful and wild picture book for families, with a single-parent juggling working from home and childcare. Celebrating Mika's initiative and creativity, this is a fun and absurd story ideal for 5-7 year olds to read independently or together. Featuring a single dad working from home and gender neutral child, Mika, this picture book allows young readers of all ages to identify with diverse characters.
Written by Constanze Spengler, illustrated by Katja Gehrmann and translated by Shelley Tanaka.
Ebook available wherever you buy your ebooks.
---

Book Details

Country of Origin
Germany
Reader Age
5-7 year
Book Size
27 × 21 cm
27 × 21 cm
27 × 21 cm
ISBN
Seahorse are Sold Out
9781776573851
9781776573868

---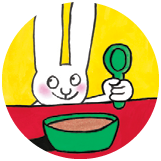 Subscribe to our newsletter/s
Hear from us about new books, guest recommendations, behind-the-scenes and competitions.