Poignant, funny, with a deeper meaning
White Ravens award 2022
Duck's Backyard
A very funny and philosophical illustrated chapter book by a bestselling author/illustrator pair about courage, true friendship and our most secret wishes, in which a lame duck takes a blind hen on a goose chase as they search for adventure and answers to some big questions.
A duck spends her days limping around her backyard with the help of a crutch until one day a blind hen stumbles in, lost, and persuades the duck to embark on an adventurous journey. The duck will guide the hen; the hen will steady the duck's wobbly leg. They leave together for a place where their most secret wishes will come true. The pair come upon astonishing obstacles along the way—a wild forest, a cavernous gorge and many differences of opinion. The hen starts to wish she'd taken a guide dog rather than a duck! When the two finally arrive at their destination after all the hardships, they realize that their own backyard plus a little imagination offers as much adventure as a whole world.
From the author/illustrator pair of Meet at the Ark at Eight
"Delightful and deep." Publishers Weekly, starred review
Written by Ulrich Hub, illustrated by Jörg Mühle and translated by Helena Kirkby.
Read the first chapter | Author Q&A | Look inside video | Author video
Ebook available wherever you buy your ebooks
ISBN:

DucksBackyard
Categories: 6-8 year, 8-12 year, Chapter Books
Tags: age 6-8, animal stories, children's books in translation, content with home, disability, disabled characters, friendship, fulfilling dreams, German children's author, German children's book, German illustrator, imagining, Meet at the Ark at Eight, overcoming obstacles, quirky, resilience, unconventional
---

Book Details

Country of Origin
Germany
Reader Age
6-8 year, 8-12 year
Book Size
20.4 × 14.4 cm
20.4 × 14.4 cm
20.4 × 14.4 cm
ISBN
DucksBackyard
9781776574728
DucksBackyard

---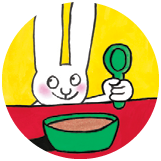 Subscribe to our newsletter/s
Hear from us about new books, guest recommendations, behind-the-scenes and competitions.