Do Animals Fall in Love?
Best Middle-Grade Nature Books of 2021, Kirkus.
A fully illustrated compendium of astonishing facts about animal reproduction—the birds and the bees, literally.
Bats give birth upside down. Swifts can mate while plummeting through the air. Scorpions attract their partners with a romantic dance. Male humpback whales sing together for days to bring females from many miles away. Dolphin babies come out tail first.
Do Animals Fall in Love? is a compendium of all the weird and wonderful ways the animal kingdom reproduces. Wittily illustrated and frankly told, it covers courting rituals both elaborate and devious, extraordinary physiology, cleverly planned pregnancies, the most devoted fathers and the sweetest animal babies on Earth.
Written by Katharina von der Gathen, illustrated by Anke Kuhl and translated by Shelley Tanaka.
---

Book Details

Country of Origin
Germany
Reader Age
6-8 year, 8-12 year
Book Size
25 × 17 cm
25 × 17 cm
ISBN
DoAnimalsFallinLove
9781776572915

---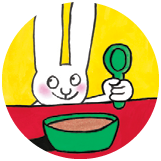 Subscribe to our newsletter/s
Hear from us about new books, guest recommendations, behind-the-scenes and competitions.