One of the best books on the topics of bodies, sex, and emotions that I've encountered.
Tell Me
Tell me is a book for children that really want to know about bodies, sex and emotions—and aren't afraid to ask
Written by Katharina von der Gathen and illustrated by Anke Kuhl
Translated by Shelley Tanaka
---

Description

An honest and funny book for children aged 8 and up who really want to know about bodies, sex and emotions – and aren't afraid to ask.

How much sex education do children need? As much as they ask for, says leading sex educationist Katharina von der Gathen in this book about navigating puberty. And exactly what do children want to know? Ask them!

What is so important about the body? Why do bodies grow hair? Why do people kiss? Is it embarrassing to have sex? Why do breasts hang down? What does it feel like to be in love? Can a grandmother have children? What is a hormone? Can a child fart when it's inside a mother's body? What is sexy?

Expert Katharina von der Gathen collects 99 questions asked anonymously by children in the classroom about the human body, love and sexuality – the questions are real and the answers are both inclusive, respectful and direct. Funny images help give children the information they really want to know in a form they can relate to without feeling embarrassed, making this a perfect sex education book for children and teenagers, parents and teachers.

"Children should be familiar with their bodies from an early age. They need words for the various parts of a body, they should learn to name their feelings, to stand up for themselves, to feel strong in their bodies and to keep boundaries without feeling bad." —Katharina von der Gathen.

Designed to be read with spine on top, this age-appropriate book is a handy resource for every family and school classroom discussing puberty, consent and sexuality from ages 8 and up.

Katharina von der Gathen works in the area of sex education with children and adolescents from a wide range of backgrounds. She lives in Germany.

Anke Kuhl is one of Germany's leading children's book illustrators, whose awards include the German Youth Literature Award in 2011.

---

Book Details

Country of Origin
Germany
Reader Age
8-12 year
Book Size
N/A
18.5 × 14 cm
ISBN
TellMe
9781776572328

---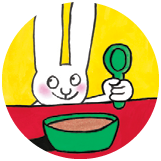 Subscribe to our newsletter/s
Hear from us about new books, guest recommendations, behind-the-scenes and competitions.