An imaginative fantasy that gives readers plenty of room to roam.
Cornelia and the Jungle Machine
A picture book that takes the young reader into the jungle and immerses them in a filmic universe of mechanical wonders.
Written by Nora Brech
Translated by Don Bartlett
---

Description

Cornelia and her parents move in to a new house. Bored, she is sent to play outside. She discovers a hidden treehouse and a boy her own age…
"Do you really live here all alone?" she asks.
"No, I live here with my inventions. Come and take a look."
Inside Cornelia is introduced to a magical machine. A jungle machine!

Nora Brech's gothic illustrations are packed with imaginative details and perspectives. Her pictures play with references to classical children's literature, and the book's large format is fully utilized when Cornelia climbs up the tall trees. Through an extreme wide-angle lens, the reader is sucked in to a powerfully detailed world.

---

Book Details

Country of Origin
Norway
Reader Age
5-7 year, 6-8 year
Book Size
31 × 25.5 cm
31 × 25.5 cm
ISBN
Cornelia
9781776572595

---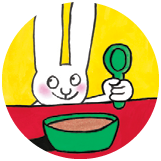 Subscribe to our newsletter/s
Hear from us about new books, guest recommendations, behind-the-scenes and competitions.