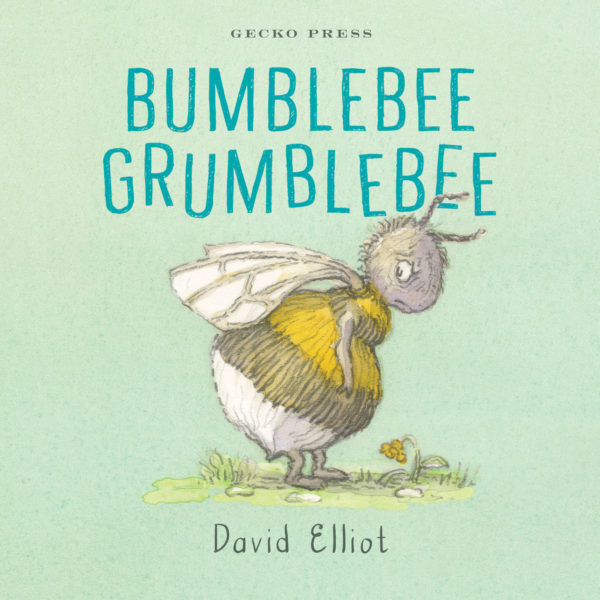 One of the great pleasures for children is when they discover you can mix up real words to make funny new ones, just by changing a letter or two—this book is cheerful, accessible and beautifully executed.
Bumblebee Grumblebee
A group of animals get up to everyday toddler mischief in this delightful board book.
Written and illustrated by David Elliot.
COMING NOVEMBER 2021
---

Description

A delightful board book for toddlers and adults to have fun experimenting with words to create funny new ones.

Playful animals get up to everyday toddler mischief in this board book built on child-based wordplay, where each page twists animal names into funny new words that are fun to share.

With illustrations drawn from a toddlers world, babies and young children will recognise each activity—getting dressed, playing, painting (including themselves), having a bath, using the potty—and see how the animal makes the mischievous most of it.

The bumblebee breaks its toy—bumblebee grumblebee!
The cockatoo is getting dressed—cockatoo sockatoo!
The pelican tries out the potty—pelican smellican!
What will turtle do? Everybody gathers for the final squirtle.

Built for adults, babies and toddlers to share and read aloud, this fresh and sweet board book encourages experimentation with words and sounds, just by changing a letter or two.

---

Book Details

Country of Origin
New Zealand
Reader Age
0-2 year
Book Size
17 × 17 cm
17 × 17 cm
ISBN
BumblebeeGrumblebee
9781776574025

---

Do you love curiously good books for children?
Join our newsletter
Be first to discover new books, receive our latest blog articles, and enter exclusive competitions