A whimsical, enlightening, and empowering volume to set readers on the path toward self-acceptance and body positivity.
Any Body
A Comic Compendium of Important Facts and Feelings About Our Bodies
An honest, humorous and factual book for children and early teens who want to understand and feel at home with their own bodies.
Sometimes we feel uncomfortable in our own skin, sometimes invincible. Expert Katharina von der Gathen's many years of experience working with children as a sex educator are the basis for this witty encyclopedia covering interesting facts about skin, hair and body functions alongside the questions that may affect us through puberty and beyond—gender identity, beauty, consent, self-confidence, how other people react and relate to us, and how they make us feel.
With accessible and warm text, Any Body gently acknowledges common feelings of ambivalence about our bodies. Through showing body diversity and positivity, it encourages acceptance of self and others. The illustrations are relatably funny and include charts, cartoons and more—even a handy page of visual compliments.
This compendium is an encouraging starting point for conversations with children navigating puberty and laying the foundations for body acceptance in a straightforward and highly entertaining way.
Translated from the German edition by Shelley Tanaka.
---

Book Details

Country of Origin
Germany
Reader Age
11-14 year, 8-12 year
Book Size
24.5 × 16.8 cm
24.5 × 16.8 cm
24.5 × 16.8 cm
ISBN
AnyBody
AnyBody
9781776575466

---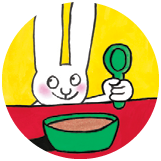 Subscribe to our newsletter/s
Hear from us about new books, guest recommendations, behind-the-scenes and competitions.