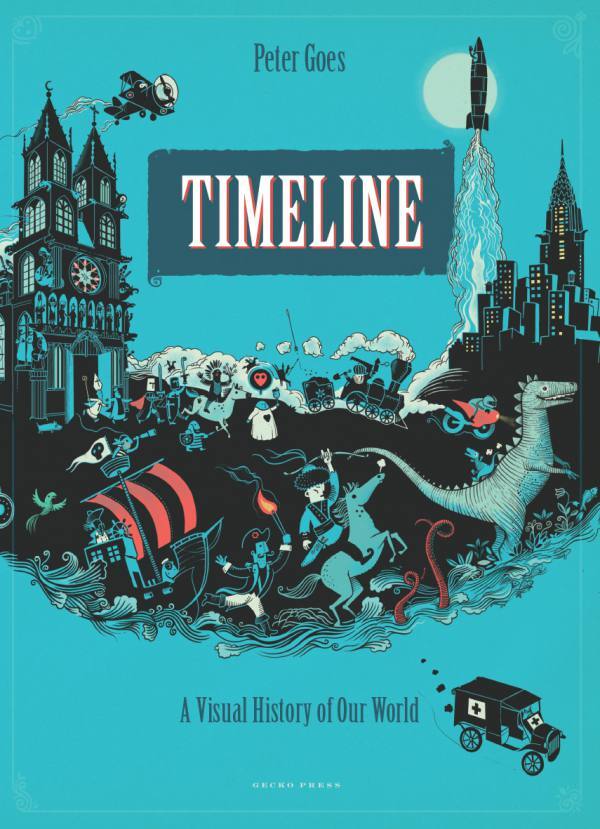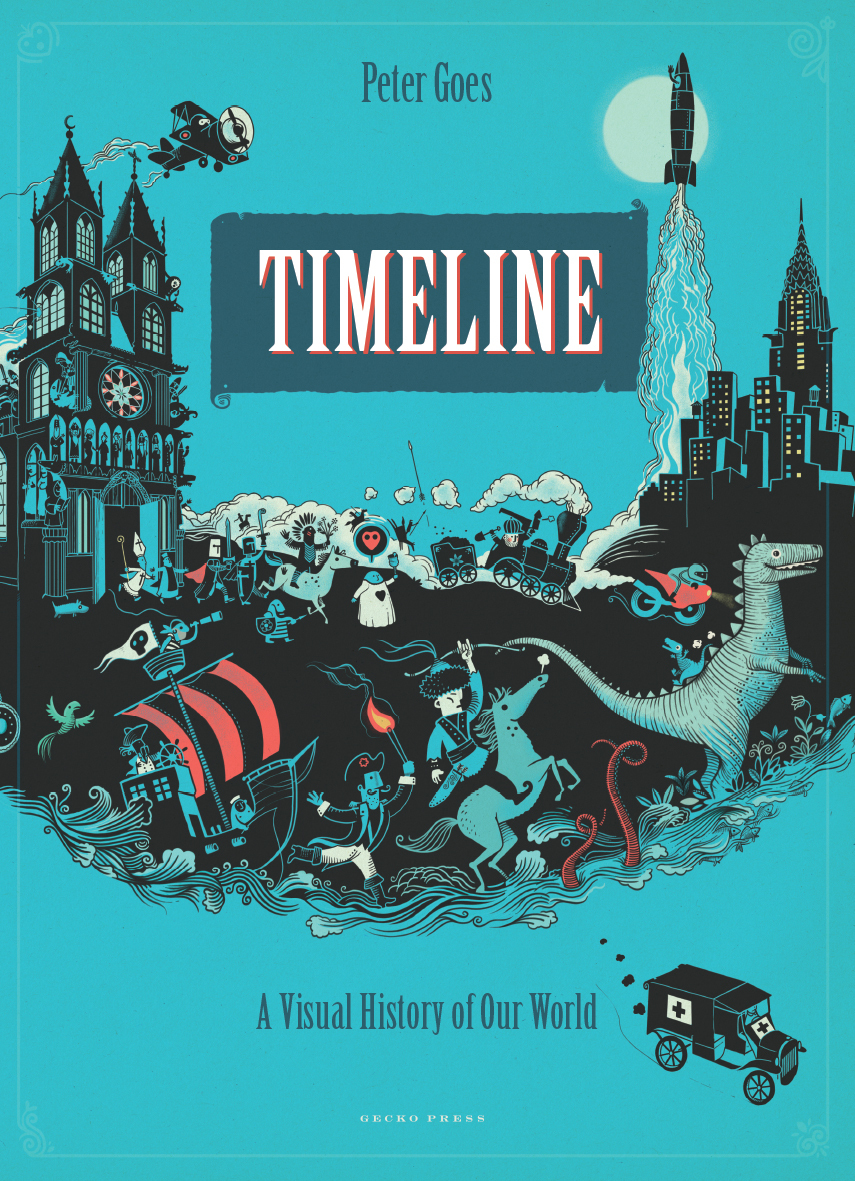 Perfectly lives up to Gecko Press's avowed championing of work 'rich in language and illustration'
Timeline
From the Big Bang to the present day, illustrated scenes tell the history of our planet in one continuous story.
Written by Peter Goes
Translated by Bill Nagelkerke
---

Description

A big visual introduction to the history of our world for children, young and old.

Travel through time with this cleverly illustrated 80-page journey of our planet's culture and events, from the Big Bang to the iPod and into the future.

Take a trip across the timeline of world history, past dinosaurs, Vikings, Aztecs and spaceships, wars and disasters, artists, explorers and leaders, mythology, politics and inventions.

With a combination of facts, figures, infographics and fun illustrations, each double-page scene covers a period in history, showing key events and aspects of culture in all parts of the world. Every page includes talking points for young children and a chance for older children and adults to put their own political, cultural and historical knowledge to the test.

An accessible and fascinating timeline of historical events for children of every age.

Peter Goes lives in Belgium, where he works as a freelance illustrator. He has studied animation at the Royal Academy of Fine Arts (KASK) and his other books include Timeline Science & Technology and Rivers.

---

Book Details

Country of Origin
Belgium
Reader Age
5-7 year
Book Size
37 × 27 cm
37 × 27 cm
ISBN
Timeline
9781776570690

---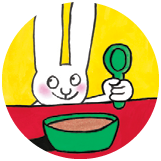 Subscribe to our newsletter/s
Hear from us about new books, guest recommendations, behind-the-scenes and competitions.