Frida Nilsson is a leading Swedish author. Her books include The Ice Sea Pirates, Hattie which was The Times Children's Book of the Week, and Hattie and Olaf.
Frida has been an August Prize nominee three times and won the Astrid Lindgren Prize in 2014. In 2017 she was selected as one of Europe's best emerging writers for young people through the Hay Festival's Aarhus 39. She lives on Mörkö, an island in the countryside outside of Stockholm, with her family and two basset hounds.
Frida took over the Gecko Press Instagram account on Tuesday 10 August to share the inspiration behind her much-loved character Hattie and memories of her own school days.
Take a look at what Frida posted…
---
My name is Frida Nilsson and I am a Swedish writer of children's books.
If you've read the first book about Hattie then maybe something about this picture of me as a child seems familiar? That's because the Hattie books are all about me as a kid, and when the illustrator Stina Wirsén was about to draw the cover for Hattie, I gave her this photograph. And on the right—there's me today.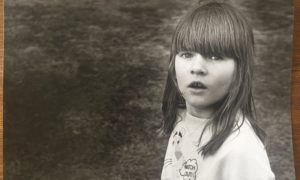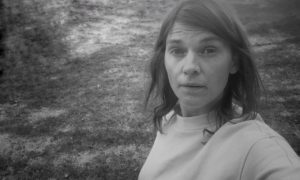 Hattie—I mean I—was born in 1979 in Hardemo, Sweden. Our house was called Ängatorp, which means the little house on the meadow.
My mother used to say that she thought I was a changeling: a troll baby left in the cradle by the trolls in place of her real baby. I wonder whatever gave her that idea?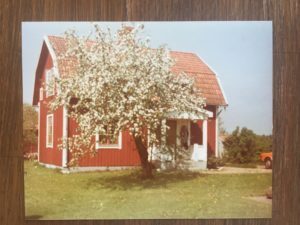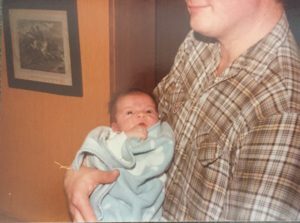 We had lots of animals when I was a child: sheep, pigs, hen, turkeys—and ducks.
Before I was born, my mum and dad had a donkey, and stories that my dad told me about him inspired me to write Hattie and Olaf later when I had grown up. You can see my mum and the donkey. His name was Max-Olov, which is the name of the donkey in the Swedish version of the book.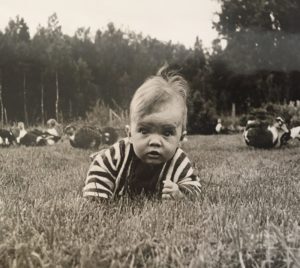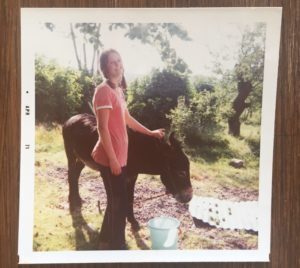 Here's me on the first day of school.
Again, if you read the first Hattie book I think you will recognise the situation: that's me in the middle, very nervous, and if you have super eyes you can see that the name of the girl on my right is Linda.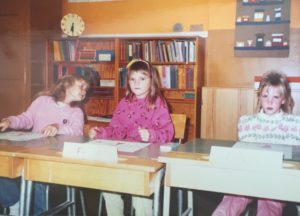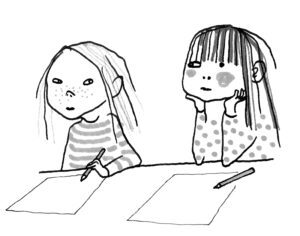 Here's my first school photo.
I didn't like my teeth very much, and for the next year's photo I chose a more worthy expression.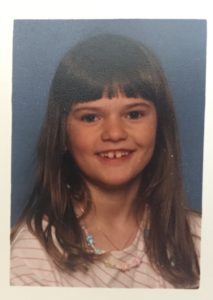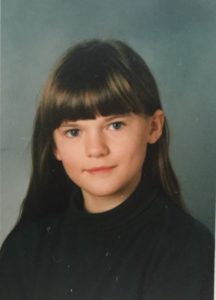 I had two dream jobs as a child. Either I wanted to be a cashier at the supermarket or I wanted to be a writer. I used to make my own books all the time.
Here's one early masterpiece: The Crying Clown at the Circus. I think maybe I'll ask Gecko Press if they want to publish it—but it won't come cheap!!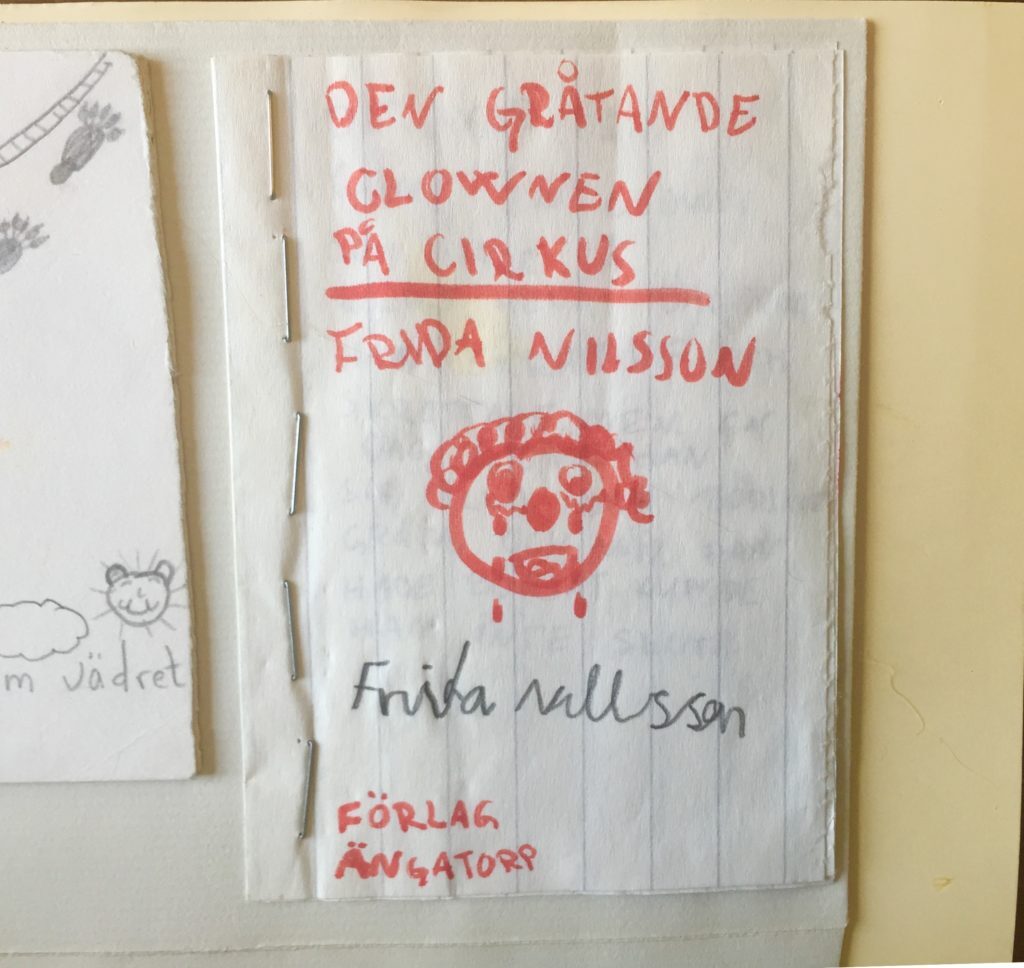 Hedvig och Max-Olov was published in 2006 in Sweden and is one of those books that, after so many years, I still like and feel proud about. I hope that you'll like it too now that the English translation is ready!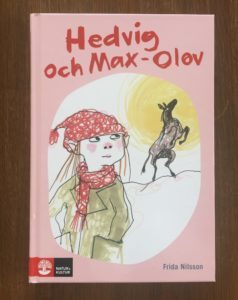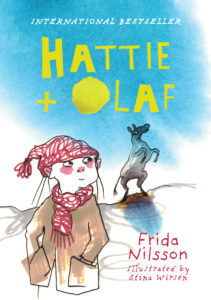 Thank you Frida Nilsson for sharing your childhood memories and the inspiration behind Hattie and Olaf.
---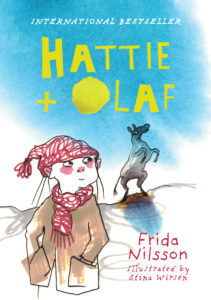 Hattie and Olaf is a funny illustrated chapter book about the audacious and captivating Hattie and her best friend Linda as they navigate the social politics of their first school years.
It is available worldwide in English from wherever you buy or consume your books and on our website.
---
Follow Gecko Press on Instagram @geckopress for more illustration takeovers.
Want to hear more from Gecko Press? Every month we send out a newsletter with all of our latest blog articles, activity sheets, and sometimes a competition too! Sign up to our mailing list here.