I loved the stories back then and I love them now. Quirky, funny but also caring.
Snake and Lizard
A beautiful 10th birthday edition of this much-loved, timeless classic by Joy Cowley.  A chapter book for children ages 6 and up.
Illustrated by Gavin Bishop
---

Description

Snake and Lizard are a lovable, foolish pair. They are always arguing, embarking on unlikely enterprises and telling one another hotly contested tales. But none of this behaviour lessens their affection for one another.

The judges of the NZ Post Children's and Young Adult Book Awards said: "This timeless look at two feisty (and forgiving) best mates utterly beguiled the judges with its assured writing, sharp humour and gentle, unforced observations on the nature of friendship."

The International Youth Library has also awarded this book with a White Raven, a prize given to 250 notable children's books published internationally each year.

A chapter book for children ages 6 and up.

---

Book Details

Country of Origin
New Zealand
Reader Age
6-8 year, 8-12 year
Book Size
N/A
19.8 × 14.6 cm
ISBN
SnakeandLizardAnniversary
9781776571994

---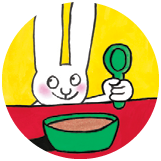 Subscribe to our newsletter/s
Hear from us about new books, guest recommendations, behind-the-scenes and competitions.