Not a word out of place ... in the tradition of Aesop's fables but much funnier and a little bit more unexpected
Helper and Helper
There is so much of human nature and good humour in the stories of Helper and Helper. We are very pleased to be back in the company of Snake and Lizard!
Written by Joy Cowley and illustrated by Gavin Bishop
Available as an ebook wherever you buy your ebooks
---

Description

More funny stories and wry observations with the bestselling Snake and Lizard.

A chapter book for children ages 6-8.

---

Book Details

Reader Age
6-8 year
Book Size
N/A
20 × 15 cm
20 × 15 cm
ISBN
HelperandHelper
9781776571055
9781776571475

---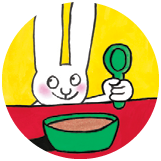 Subscribe to our newsletter/s
Hear from us about new books, guest recommendations, behind-the-scenes and competitions.