A must-read for the summer holidays...Subtle, joyful,funny,challenging – Lagercrantz's books are true classics for modern families everywhere.
Life According to Dani
A stand-alone follow-up to the acclaimed and beloved chapter books that began with New York Times Notable Book My Happy Life
Written by Rose Lagercrantz and illustrated by Eva Eriksson
Translated by Julia Marshall
Available as an ebook wherever you buy your ebooks
---

Description

In Life According to Dani, it's Dani's first summer vacation—and the best ever! She is staying on an island with Ella, her best friend in the world. Dad is still in hospital but he calls every day, and Ella and Dani stay busy building huts, fishing, exploring, and swimming.

Then Dad turns up, but with his nurse too! This is not the visit anyone had
imagined.

This warm, funny story allows space for strong emotions, as Dani struggles with the idea of her father's new girlfriend, but does so with a light touch.

The fourth book in the My Happy Life series

---

Book Details

Country of Origin
Sweden
Reader Age
6-8 year
Book Size
21 × 14.8 cm
21 × 14.8 cm
ISBN
LifeAccordingtoDani
9781776570713

---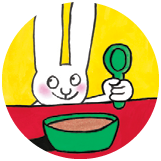 Subscribe to our newsletter/s
Hear from us about new books, guest recommendations, behind-the-scenes and competitions.