George and Tao
A tiny, delicately illustrated picture book for young children and animal lovers that holds a world of emotion conveying a friendship between an energetic puppy and a new kitten.  
Little dog George isn't sure about the new kitten that appears in their home. George sniffs Tao, they look at each other, they wag and wave their tails. Then they start to play. George and Tao are best friends! 
But George is too excited and Tao gets hurt. Now Tao is gone. 
George looks everywhere, then waits—all morning, all afternoon, all night. Will Tao come home? 
George's overenthusiastic friendship comes to a sudden stop, turns to worry, a long wait and then finally an outburst of pure doggy joy when Tao comes home. This puppy and kitten encapsulate everything about being small, and the intensity of the now-moment.  
With beautiful and irresistible animal illustrations, this warm friendship story that touches the heart is an ideal gift book for pet lovers of any age. Ideal for families to use as a tool for talking about a new baby or sibling in the home with themes of friendship, overenthusiasm, different styles and overreaching boundaries.  
A lovely size for small hands, George and Tao is a story for anyone who knows the thrill of finding a new friend. 
Translated from the French edition by Daniel Hahn.
---

Book Details

Country of Origin
France
Reader Age
2-5 year
Book Size
15 × 15 cm
15 × 15 cm
ISBN
GeorgeandTao
9781776575251

---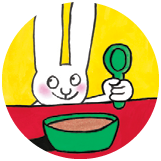 Subscribe to our newsletter/s
Hear from us about new books, guest recommendations, behind-the-scenes and competitions.