With self-assured characters and snappy pacing, it's a simple angling story that's as streamlined and functional as a pair of underpants.
Fodo Dodo Goes Fishing
A cheerful, contemporary picture book about playing make-believe and the fish you hook up from the laundry basket when you're fishing from the bath boat—underpants!
This morning, Fodo Dodo and Noodle go fishing. They take raincoats, boots, hats and a fishing rod. From their bathtub boat, they soon catch a beautiful striped fish out of the laundry basket—underguppies!
Fodo Dodo and Noodle rush to the kitchen to prepare their feast. But the owner of the underpants is not happy with this game of make-believe. Never mind, Fodo Dodo has another idea to keep the fun alive with an even better use for the rest of the laundry.
This cheerful, simple story takes its imaginary premise to a laugh out loud ending as two silly animals make the most of playtime in the bath. With wordplay, rhythm and repetition, this stylish picture book is built for a fun read-aloud full of silly words and humor. Themes of imagination and play, and contemporary graphic illustrations all help transform a dull or troublesome bathtime routine into a fun, creative playground for toddlers and preschoolers.
Édouard Manceau is the author and illustrator of over 100 books for children. He leads many workshops with children and has won several prizes.
Translated from the French edition by Daniel Hahn.
---

Book Details

Country of Origin
France
Reader Age
2-5 year
Book Size
17.7 × 20.5 cm
17.7 × 20.5 cm
17.7 × 20.5 cm
ISBN
FodoDodoGoesFishing
FodoDodoGoesFishing
9781776575039

---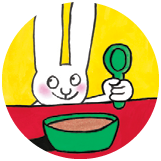 Subscribe to our newsletter/s
Hear from us about new books, guest recommendations, behind-the-scenes and competitions.