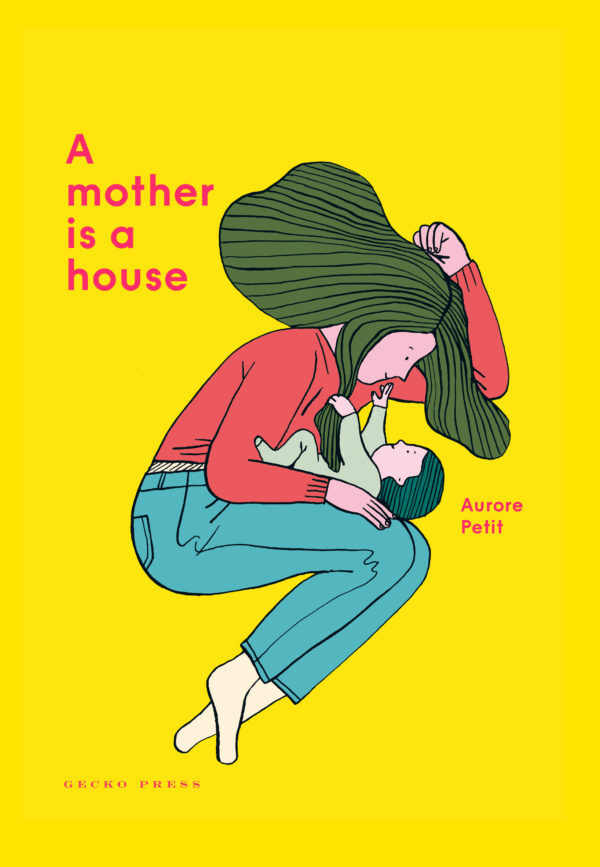 Gorgeously illustrated, refreshingly real ... this book is just glorious.
A Mother Is a House
This crisp and contemporary picture book in verse offers a unique baby's eye view of the first year, from birth to first steps.
Written and illustrated by Aurore Petit, translated by Daniel Hahn.
---

Description

A mother is a nest, a vehicle, a mirror… The baby sees their mother in every aspect of their day. As the pages go by, the child grows. The mother who was a refuge becomes a road, a story and a show. On the final page, the child is ready to take their first steps. Because a mother is a home that you carry inside you forever.

A Mother Is a House looks through the baby's eyes for an unexpected and affecting picture of parents and home—shown through bright, contemporary illustrations and special inks.

---

Book Details

Country of Origin
France
Reader Age
0-2 year, 2-5 year
Book Size
24 × 17 cm
24 × 17 cm
ISBN
AMotherIsaHouse
9781776573233

---

Do you love curiously good books for children?
Join our newsletter
Be first to discover new books, receive our latest blog articles, and enter exclusive competitions