By Rachel Lawson, publisher, Gecko Press
It is a time of year for mothers, with Mother's Day around the corner. One of the things we love about the Poo Bum series is Simon's great mother—she gets a lot of good parenting done without Simon realising.
The hero of these books is Simon, the little rabbit who can only say ONE thing.
Every morning when his mother said, "Time to get up, my little rabbit," he would reply, "Poo bum."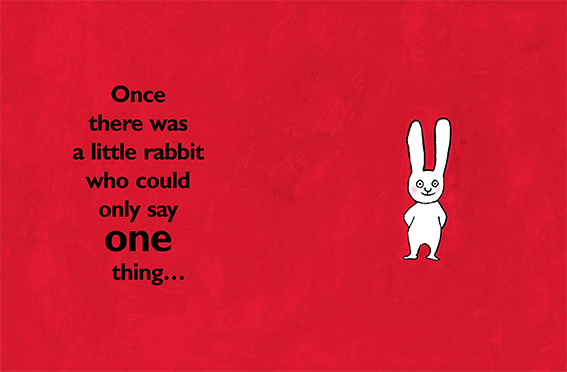 Simon is a tenacious, high energy, very funny rabbit. But just as vital to these stories are his patient parents. As the late John McIntyre of the Children's Bookshop in Kilbirnie often said, Simon's mother and father do very good parenting.
Simon isn't just a subversive toddler. He has been brought up to question and innovate. And he has certainly been immersed in books and language to pull out the word "exquisite" at short notice.
Back at home his mother said, "Eat your soup, my little rabbit."
He replied, "Of course, Mother! The flavour is exquisite!"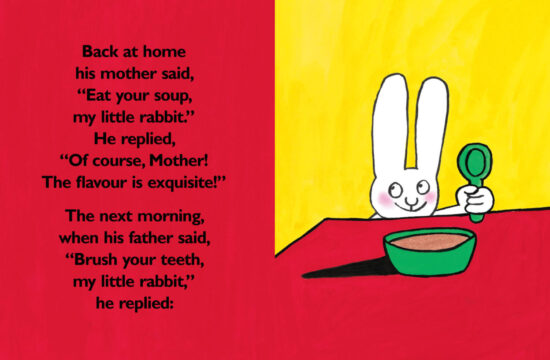 And Simon is emphatically in touch with his emotions. In Super Rabbit and I Don't Want to Go to School, Simon's vulnerability is on show. His mother knows to reassure him he is "the bravest little rabbit" and build him up by going along with his stories of superheroes and super villains. With the threat of a younger brother in Stupid Baby, Simon reaches peak vulnerability in the middle of the night.
"Mummy, you haven't kissed me."
"Yes I have."
"Hug me again," begs Simon.
So his mother hugs him again, and his father does too.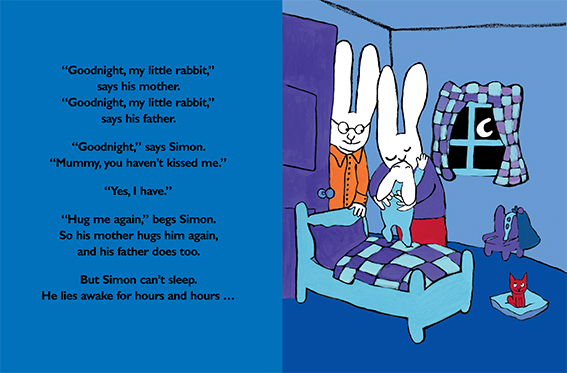 We laugh at Simon's rebellious language, cringe at his hyperactivity, sympathise with the cat when it ends up underneath—and we can also see that Simon is a very well brought up little rabbit.
In I Want Spaghetti, Simon refuses to eat breakfast—and then lunch. His mother is serene, but three refusals is too many:
At dinner time when his mother said, "Eat your soup, my little rabbit," he replied, "YuckthissoupisDISGUSTING!"
"That's enough!" said his mother. "Go to your room."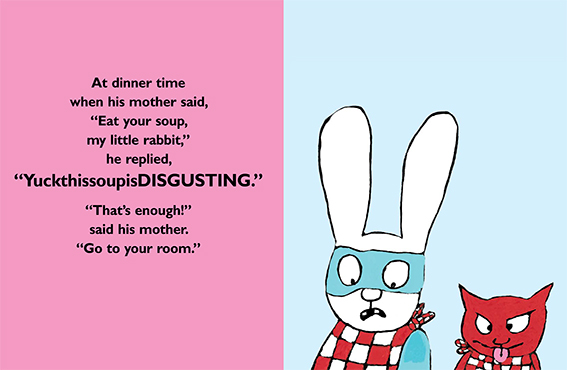 There are limits, and this mother knows when to impose them.
This month we release, Nooo! Not the Dentist!, in which Simon's mother and the stylish family dentist show how to get Simon into the dentist chair, with Simon thinking he's come out on top as usual.
As Mother's Day approaches, we commend Simon's mother for her loving, open and imaginative parenting—with limits.
"The dentist? No way!" said Simon.
But his mother made him get into the car anyway.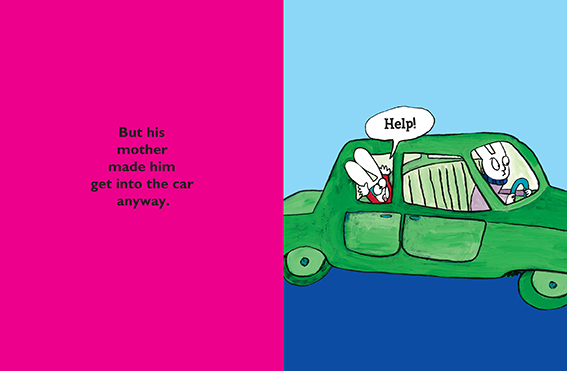 ---
Visit our website to see all the books in the Poo Bum series, including Nooo! Not the Dentist!
And here are some more admirable mothers: