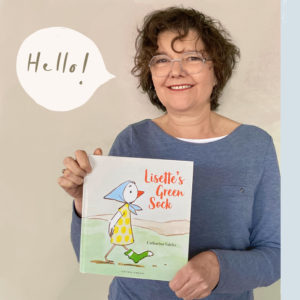 Hi, I'm Catharina Valckx.
I've been asked to take over the Gecko Press Instagram page today. My picture book Lisette's Green Sock is about to be released in paperback.
I wrote and illustrated this book way back in 2002, but it's still one of my favourites. I wrote it originally in French and Dutch, and it's wonderful that it continues finding new readers.
This is the studio, in the centre of Amsterdam, where I made this book. I grew up in France, near Paris, but I've been living in Amsterdam for over 35 years.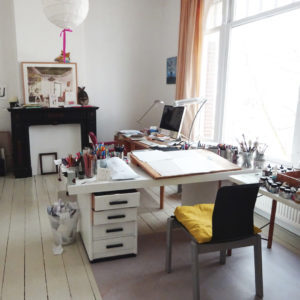 This is the first drawing that I ever made of Lisette: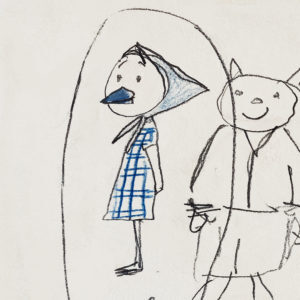 It's an unconscious drawing, made while talking on the phone. I kept it because I immediately liked her scarf, her skinny legs … a quirky little bird.
Here is how I work: first I write the story, and then I make these kinds of thumbnail sketches, trying to find out how to cut the story in pieces (in pages) so that it all makes sense and fits in the right number of pages.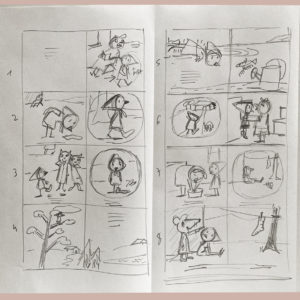 Here, a photo of some of the original drawing from Lisette's Green Sock. I drew the lines with a thin brush, with sepia ink (dark brown), and coloured the drawing with gouache and ink.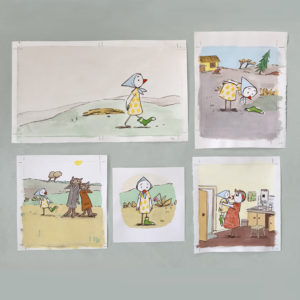 The lines in the corners of the full pages indicate where the drawing will be cut.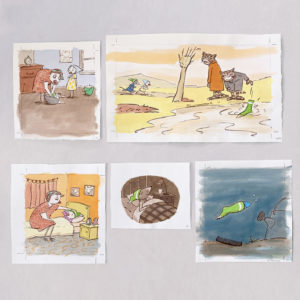 The story is quite minimalistic: Lisette finds a sock. The illustrations are in tune with the story, I think – a bit naïve and joyful.
Here is a video of drawing Lisette – always a pleasure!
Thank you Catharina Valckx for sharing your day and behind the scenes of creating Lisette's Green Sock.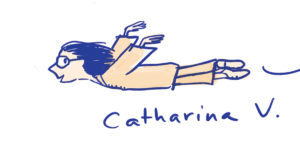 ---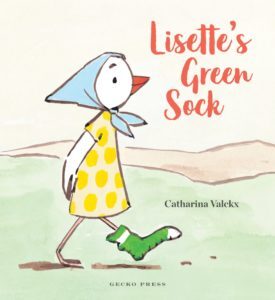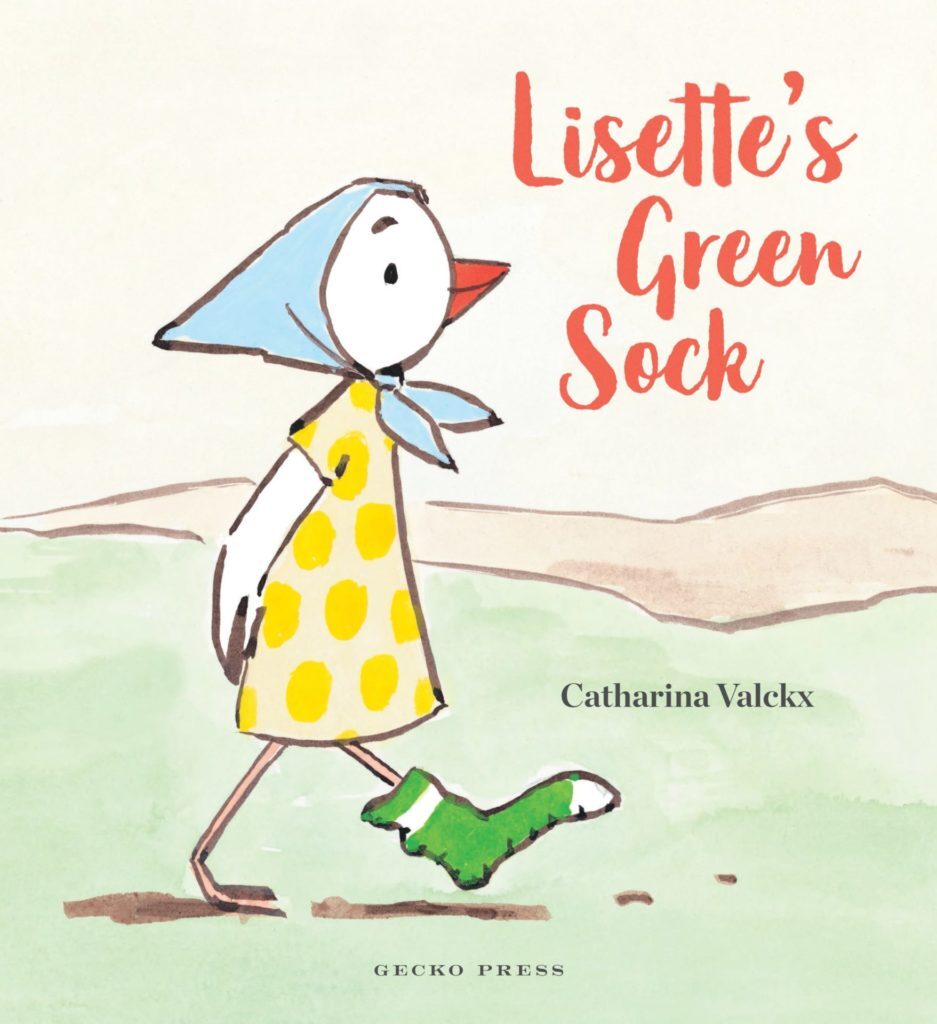 Lisette's Green Sock is a springtime fresh picture book about how socks, like friends, are always best in pairs.
"Valckx imbues Lisette's discovery of the green sock with greater meaning: why should we conform to traditional ideas of how things are meant to be when we can find joy in ways we never imagined?…A gorgeous and delicate picturebook with a gentle and universal message about friendship, sharing and finding joy in the randomness of life." INIS magazine
Available wherever you buy or consume books and on our website.
---
Follow Gecko Press on Instagram @geckopress for more illustration takeovers.
Want to hear more from Gecko Press? Every month we send out a newsletter with all of our latest blog articles, activity sheets, and sometimes a competition too! Sign up to our mailing list here.