A poignant ode to fidelity and the simplicity of true friendship.
Dimity Powell
The Tale of the Tiny Man
A classic picture book from Sweden with a very happy ending about feeling lonely and finding friends. It is possible, after all, to have more than one friend!
There was once a tiny man. One day, at the first sign of Spring, he decided to pin a note to a tree that said FRIEND WANTED. Then he sat down on the step to wait.
After ten days, he woke to find a cold nose in his hand. Beside him was a big dog with a beautiful curve in its tail. The tiny man had made a friend at last.
They play and walk and laugh every day. But then the girl in the polka dot dress comes to the step. The little man watches as the dog put his soft muzzle into the girl's hand and worries that he has lost his only friend.
A touching picture book that explores learning how to make and share friends, feelings of being left out and discovering group dynamics. Packed full of emotion, this hardback picture book also teaches young children about self-esteem and empathy. A perfect story to read aloud with preschoolers or for young children just starting out at reading by themself.
A much-loved classic children's story in Sweden, this celebratory edition features new illustrations from Eva Eriksson, illustrator of the My Happy Life series. It has also been made into a successful theatre show.
Barbro Lindgren is a pioneering children's author from Sweden. She has won many international awards, including the Astrid Lindgren Memorial Award.
Eva Eriksson is one of the best-loved illustrators in Sweden, whose awards include the Astrid Lindgren prize and the August award.
Look inside video | Teacher notes
Translated by Julia Marshall
Ebook available wherever you buy your ebooks
ISBN:

TaleoftheTinyMan
Categories: 2-5 year, 5-7 year, Age, Book type, Gift / All Ages, Picture books
Tags: award winning author, award winning illustrator, beautiful picture books, books for ages 3 to 7, children's book, connection, dog, emotion, friendship, kid's book, loneliness, sharing, sweden, Swedish, thoughtful picture books
---

Book Details

Country of Origin
Sweden
Reader Age
2-5 year, 5-7 year
Book Size
23 × 19.5 cm
23 × 19.5 cm
ISBN
TaleoftheTinyMan
9781776574094

---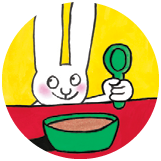 Subscribe to our newsletter/s
Hear from us about new books, guest recommendations, behind-the-scenes and competitions.