A well-written, gripping novel with intense emotional involvement
The Bakehouse
A warm, powerful novel about war – not set in a warzone, but instead in suburban New Zealand.
Written by Joy Cowley
Available as an ebook wherever you buy your ebooks
---

Description

In The Bakehouse, Bert wants nothing more than be old enough to fight in the war—to handle weapons, defend his country, and have a life filled with adventure. Little does he know that the secrets and danger of war don't always stay at the front line, and that one boy's actions can change everything.

---

Book Details

Country of Origin
New Zealand
Reader Age
11-14 year, 8-12 year
Book Size
19.8 × 12.9 cm
19.8 × 12.9 cm
ISBN
Bakehouse
9781776570072

---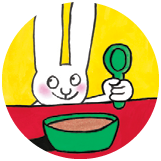 Subscribe to our newsletter/s
Hear from us about new books, guest recommendations, behind-the-scenes and competitions.