A beautiful board book highlighting the joy of spending a day with a grandpa. Recommended for every shelf.
Pops
A day with grandad showing in simple, beautiful images the bond between grandfather and child: a small hand in a big one, big gumboots and little, some food, stories and a snooze to finish.
From the award-winning Gavin Bishop.
---

Description

A warm and comforting board book about the bond between grandfather and child, from award-winning author and illustrator Gavin Bishop.

A small hand in a big one, big boots and little, some food from the garden, story time and a nap to finish. Through powerful illustrations and simple words, Pops captures a very special time with a child and their grandfather as they share a day of easy moments together.

A warm story to share with babies, toddlers and preschoolers showing a multigenerational and multi-ethnic family relationship. With a gender neutral child and inclusive illustrations, Pops is a starting point for conversation with young children. The simplicity of the words and pictures lets readers build their own stories about their visit to a loved member of the family.

Other books from Gavin Bishop:
Mihi
Cook's Cook

---

Book Details

Country of Origin
New Zealand
Reader Age
0-2 year, 2-5 year
Book Size
18.5 × 18.5 cm
18.5 × 18.5 cm
ISBN
Pops
9781776574001

---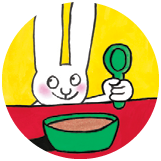 Subscribe to our newsletter/s
Hear from us about new books, guest recommendations, behind-the-scenes and competitions.