Will have all the family giggling and guffawing!

Lancashire Evening Post
Lionel Is Just Like Dad
A warm father and son story in which an irresistible lion cub proudly tries to be just like Dad.  
Lionel can do everything Dad does: Dad combs his hair. So does Lionel. Dad scratches his arm. So does Lionel. Dad sings very, very loud. So does Lionel. 
But when Lionel throws all the toys in the air and they come down THUNK on Dad's head … Dad yells! Ow! So does Lionel! Dad takes a break and has a think. Then comes rushing back for a big hug—Dad is very, very happy, and so is Lionel! 
Boundary-pushing Lionel has a mischievous grin that instantly wins us over, and his tolerant father incidentally provides a great model for parenting. 
This small and sturdy board book is just right for toddlers' and preschoolers' hands making it ideal to read alongside a child.  
Lionel Is Just Like Dad is the third book in this pithy board book series, designed to be read as standalone stories that introduce developmental milestones with humor, mischief and gentle guidance. Series includes Lionel Eats All By Himself and Lionel Poops. 
Translated from the French edition by Daniel Hahn. 
ISBN:

LionelIsJustLikeDad
Categories: 0-2 year, Babies & Toddlers, New Titles
Tags: anger management, baby games, baby routine, copycat, dad, emotion, father, father's day, france, humor, lion, mischief, parenting, playful, Simon says, social emotional learning, son, subversive, toddler book, translation
---

Book Details

Country of Origin
France
Reader Age
0-2 year
Book Size
13.5 × 13.5 cm
13.5 × 13.5 cm
ISBN
LionelIsJustLikeDad
9781776574650

---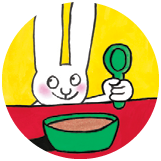 Subscribe to our newsletter/s
Hear from us about new books, guest recommendations, behind-the-scenes and competitions.